Limited time only. Offer ends 1st December at 9am, while stocks last
GWG-1000WLP-1AER
RRP £699 NOW £480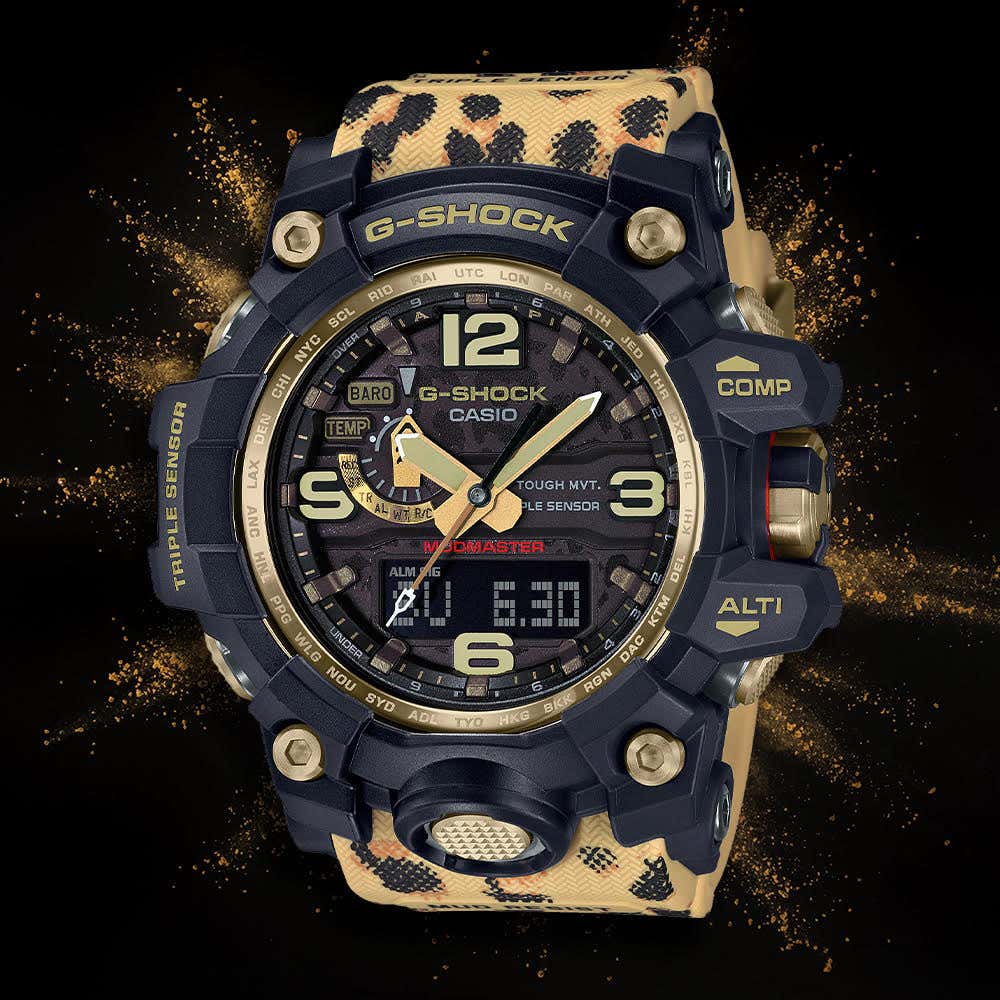 The GWG-1000WLP-1AER is designed in support of various different environmental
organisations and based on the MASTER Of G Series MUDMASTER GG-1000. This model
features a black case with yellow, red, and white accents, and a band decorated with the
colours of a leopard.
DW-5600THS-1ER
RRP £129 NOW £80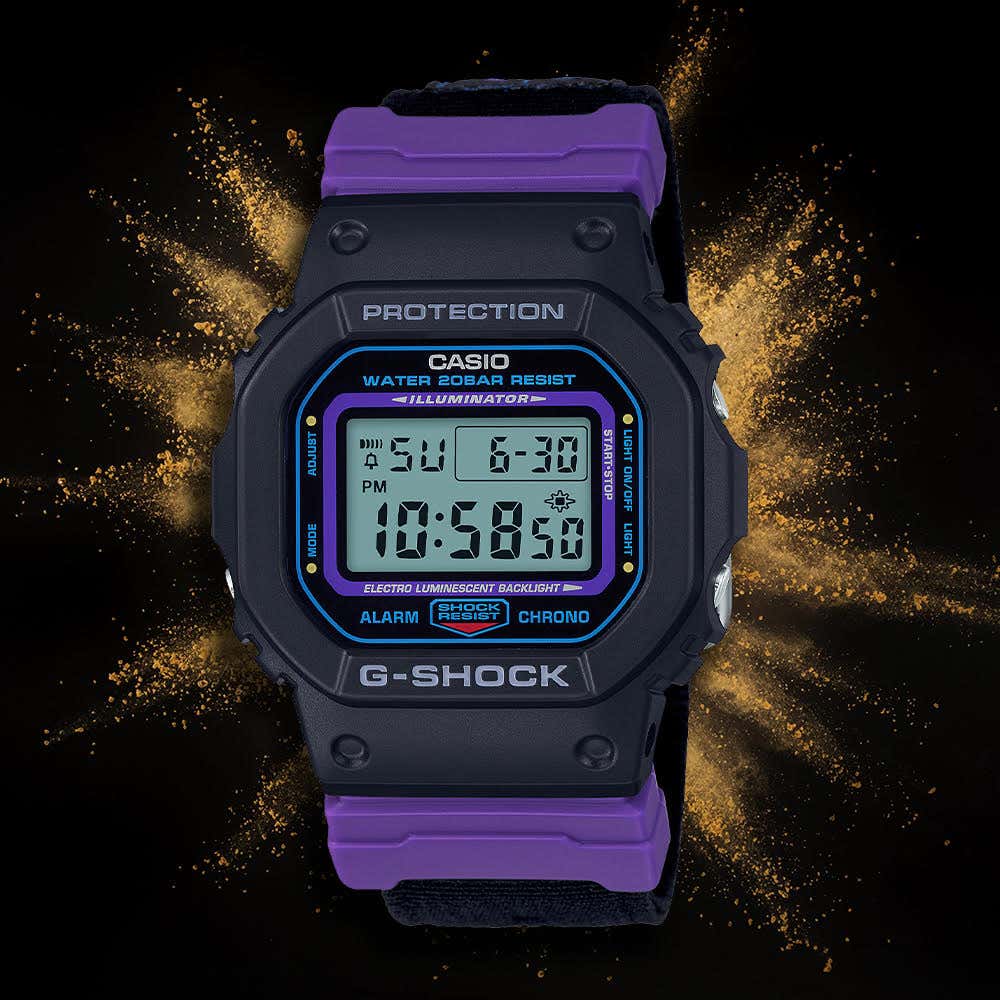 Grab this member of the throwback 1990s Series models. The DW-5600THS-1ER is part of
the stealthy red and black series, with nylon band and extra velcro band.

GST-B100G-2AER
RRP £349 NOW £250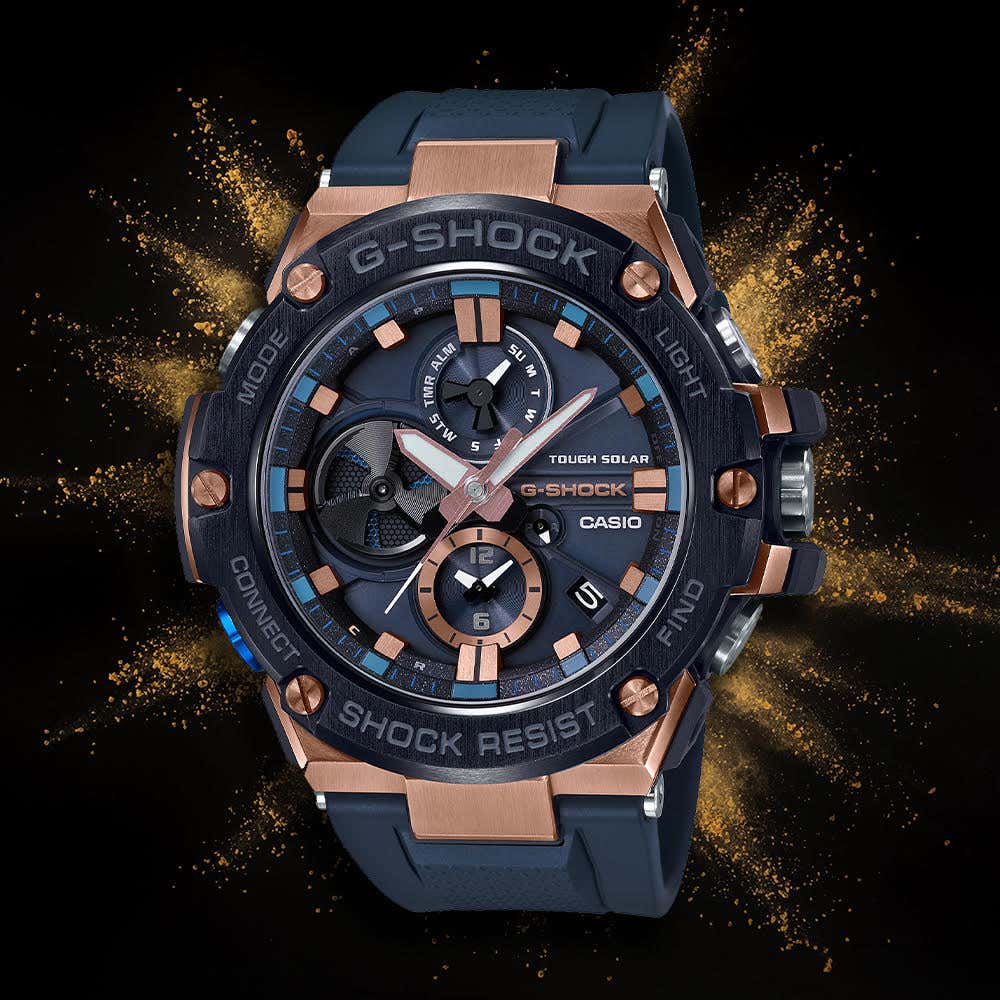 This watch is equipped with Bluetooth® that lets it connect with a smartphone at the press
of a button, and acquire time information from an internet time server. The result is
accurate timekeeping no matter where in the world you happen to be.
G-8900GB-1ER
RRP £200 NOW £100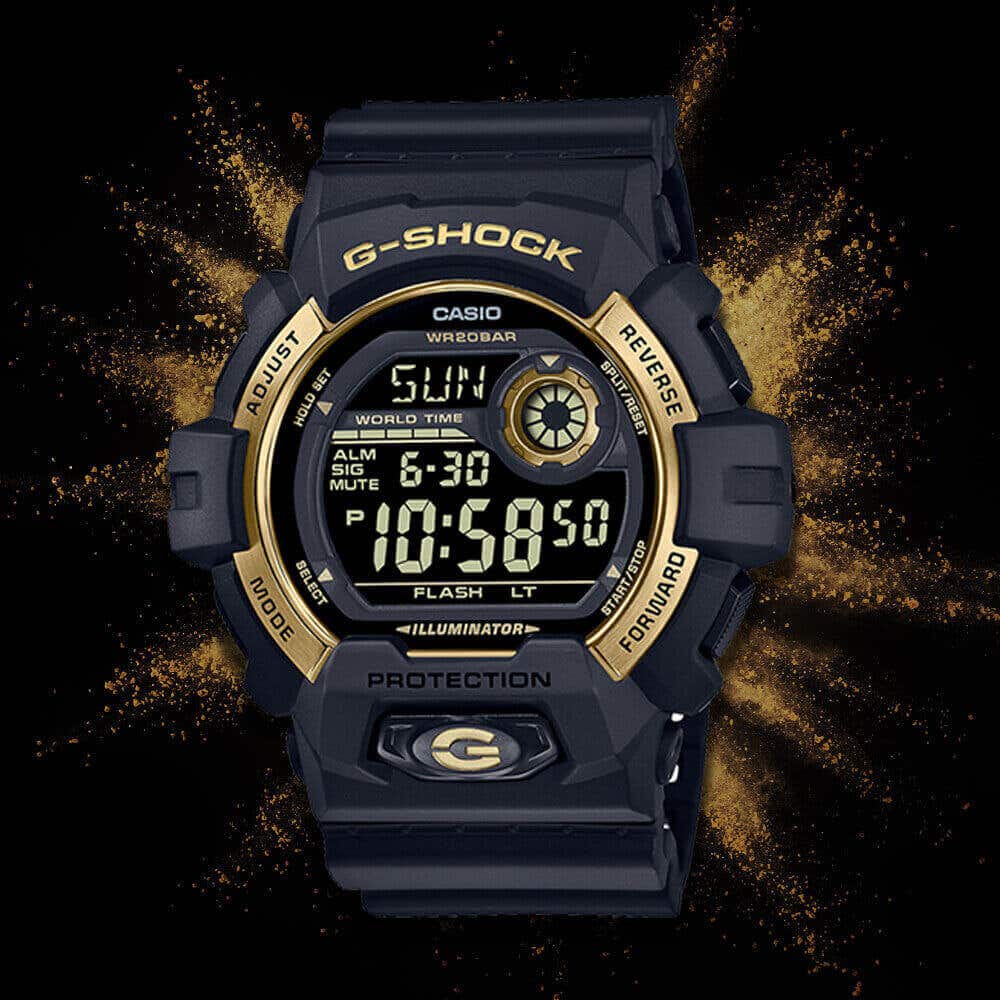 Based on the large-case, dynamic designed G-8900 digital timepiece,
the basic black of this new model is offset by gold ion plating (IP) on the bezel,
which creates a distinctively cool look.
GM-5600B-3ER
RRP £199 NOW £120
Containing an internal pixelated camouflage pattern, a resin core
overlaid with a khaki Ion-plated metal exterior case and khaki resin band,
the perfect balance between durability and aesthetics is found.
GN-1000B-1AER
RRP £260 NOW £150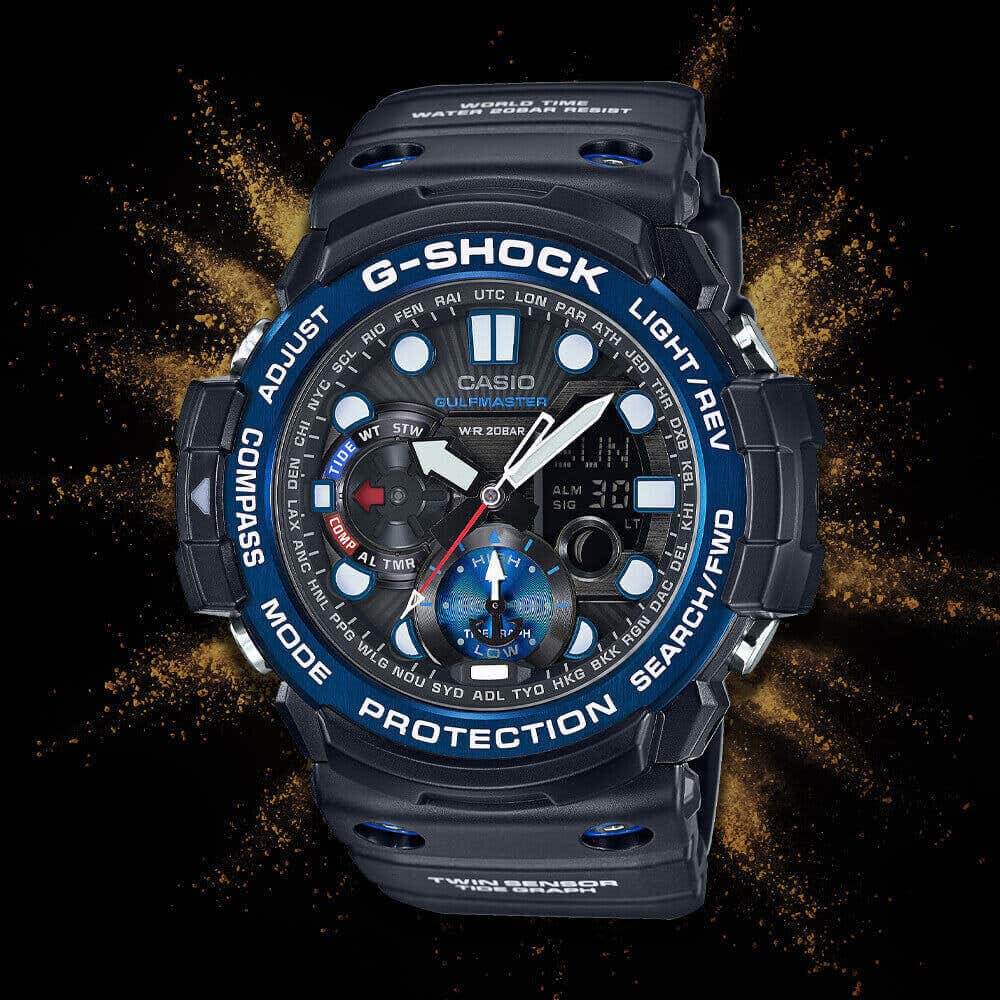 Engineered to withstand the rigours of maritime activity,
this GULFMASTER features a tide graph, digital compass, thermometer
moon phase graph and much more.
GWR-B1000-1A1ER
RRP £750 NOW £450
From the GRAVITYMASTER range, this watch is designed to
accommodate the severe environments faced by pilots and delivers
an even higher level of toughness through the use of the same
carbon and titanium materials found on modern aircraft.