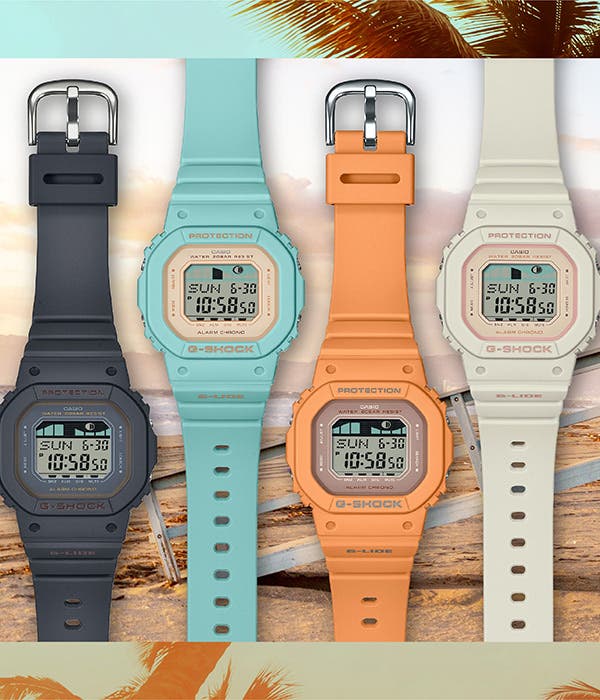 In this article, we will answer one of the questions we frequently receive from our readers if G-SHOCK watches are waterproof or water-resistant.
May 24, 2023
Learn how to set the time, either analog or digital, on your G-SHOCK watch with our easy to follow step by step guide. Find the info you need on our official site.
In this article, we will unravel the innovative marvel behind solar-powered watches. CASIO has pioneered solar-powered timepieces that not only deliver accuracy and durability, but also reduce the reliance on traditional batteries. Learn exactly how solar powered watches work and how to get the best out of your timepiece.
In our recent GWG-2000 campaign, we saw former Royal Marine Commando Scott Heffield, expert mountain climber
Dave Searle and professional desert racer Michael Docherty in action.
We've caught up with each of them to discuss the skills required
to master the elements and what draws them to G-SHOCK.
Step-by-step we will guide you through the many features & functions available in our Bluetooth watches together with how to get the most from the app & our timepieces.
Find out which watch Steven Bartlett wears in this behind the scenes with G-SHOCK, and why the GM-B2100 is the perfect fit.