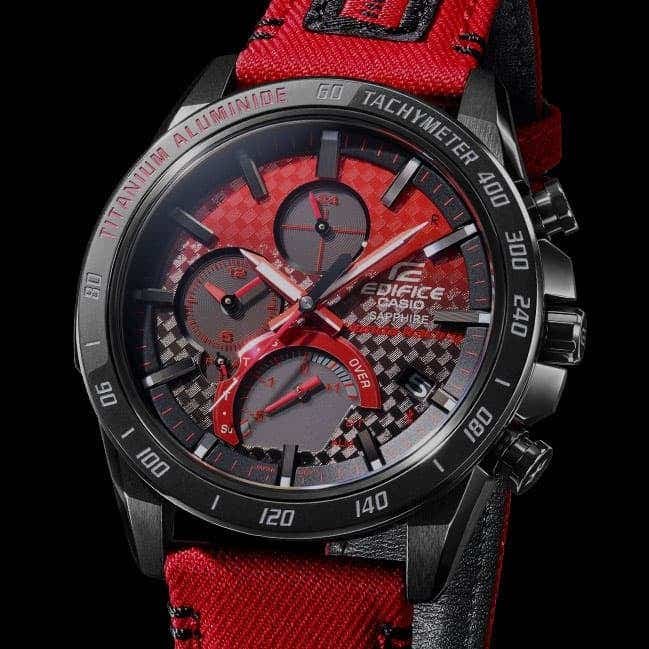 Limited Edition
Marking the 20th anniversary of Edifice timepieces, we are proud
to present a range of limited edition Honda Racing collaboration watches.
Partnership
Learn more about our official partnerships with the esteemed Scuderia Alpha Touri and Honda Racing motorsport teams.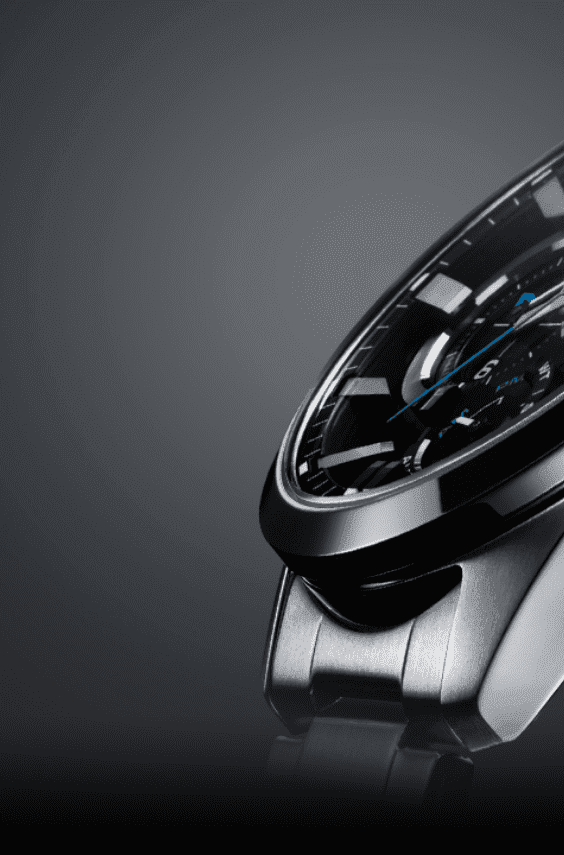 The Edifice Brand
A multi-function classic chronograph watch collection from the brand that recognises the value of quality, precision, speed and intelligence.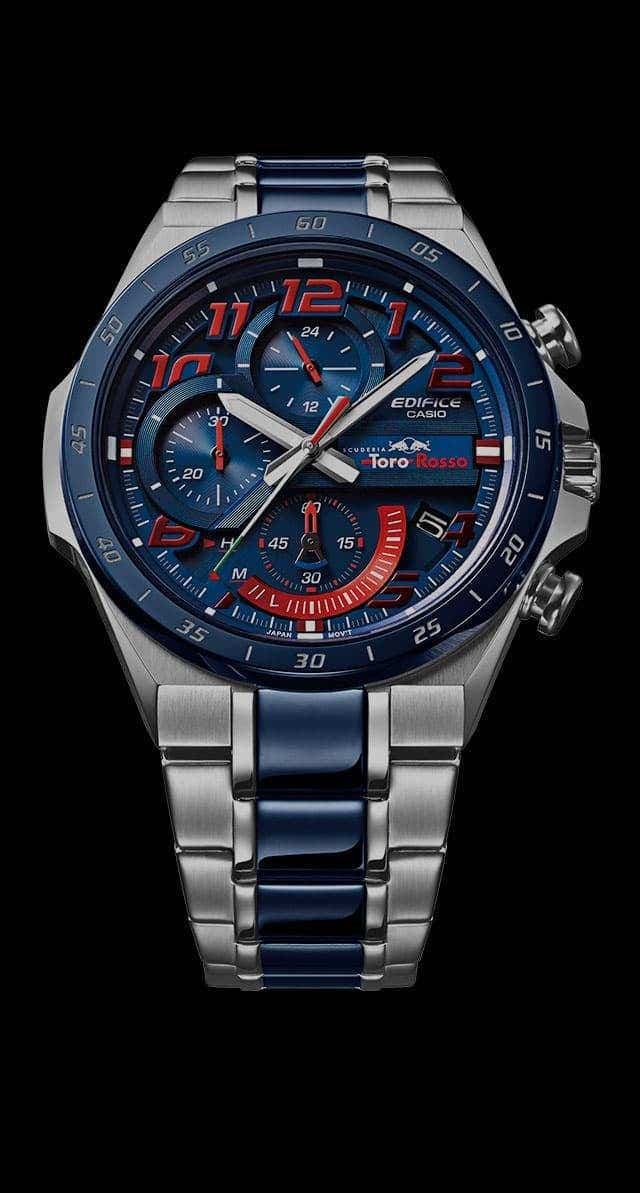 The Toro Rosso
As official team partner of the Toro Rosso racing team we are proud to present a special, limited range of collaboration watches.