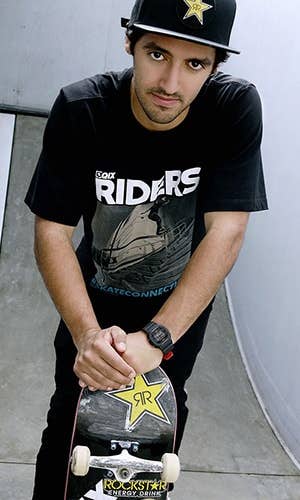 Biography
Kelvin Hoefler
Kelvin's professional career started in 2011 when he left the streets of Brazil for Europe where he won 3 consecutive World Cup Skateboarding events. All in all, he was named street winner of WCS rankings for 4 years. Post WCS he went on to participate in the Damn Am Brazil, a series that awarded the Damn Am of the Year winner with a spot in the 2016 Street League Pro Open, providing a chance to qualify onto the SLS World Tour.
In 2014 Kelvin took home the Kimberley Diamond Cup in South Africa. The following year he became the first rookie of Street League Skateboarding to win a Super Crown. He placed 1st at two Dew Tour events and also won a Dew Tour best trick contest and the Dew Tour Streetstyle in Los Angeles.
Although Kelvin now permanently resides in the U.S., he has built a skatepark in his hometown in Brazil where he holds classes for unprivileged kids and helps the skate community where he grew up.
Born: February 10, 1994
Hometown: Guaruja, Brazil