We are excited to welcome the UK's Fittest Man, Zack George, to the G-SHOCK family as UK ambassador for the G-SHOCK Sport collection. Zack will be putting the GBD-H1000 through its paces during his Crossfit training sessions and programming workouts exclusively for G-SHOCK. Watch the film below to find out more.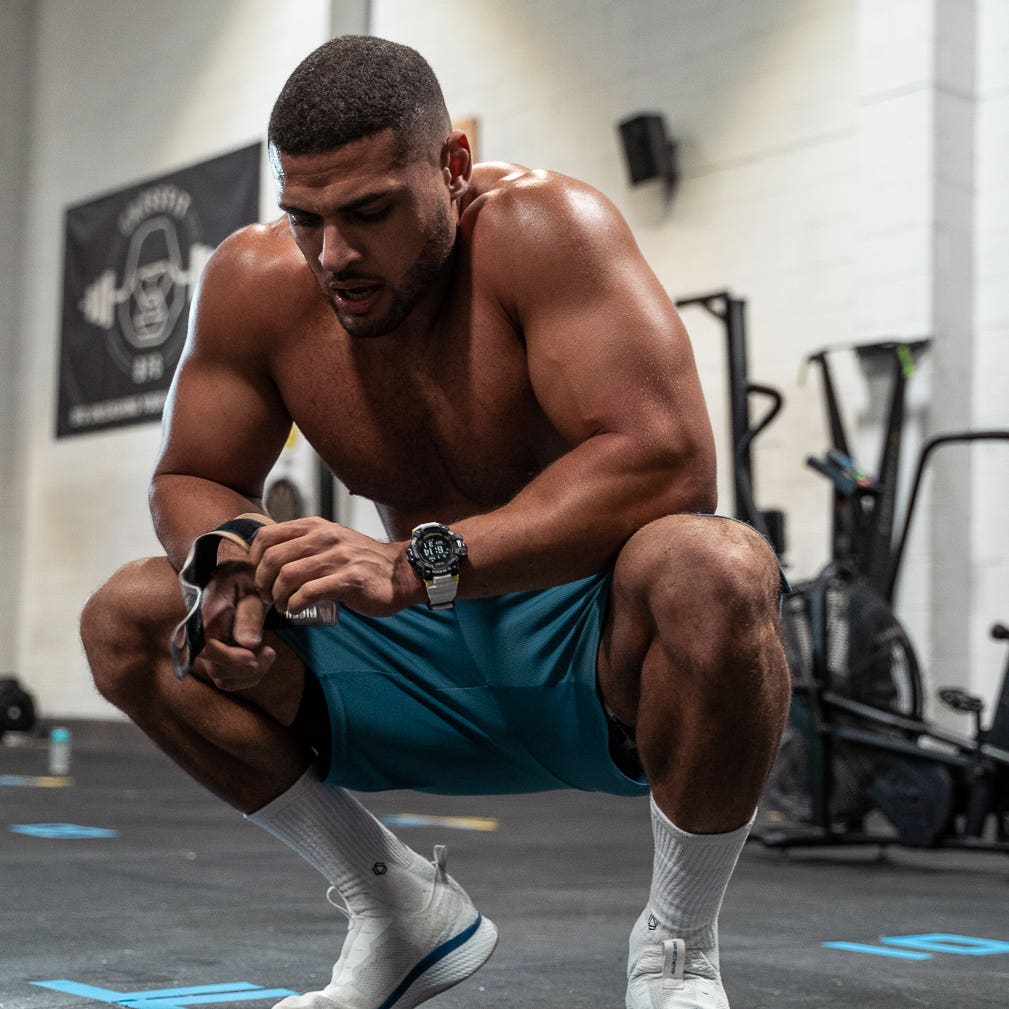 Biography
Zack George
Born in Leicestershire, 1990.
Nickname: 'Silverback'.
Represented his County in Rugby, Squash & Table Tennis.
Achieved first place in the UK CrossFit Open 2020.
Favourite G-SHOCK: GBD-H1000.
Perfectly embodying the brands Never Give Up spirit, the latest addition to Team G-SHOCK UK has overcome his own Tough Tests to officially be crowned the UK's Fittest Man 2020.
FULL BIO:
Born and raised in Leicester UK, Zack George's story is one of dramatic change, resilience and hard work. As a child and early teenager, Zack was severely overweight and deeply unhappy in his body. It was his father's offer of a Playstation to lose some weight that became the catalyst for change in Zack's life. After realising what he could achieve with hard work and determination, Zack put his mind to accomplishing greater challenges.
In 2013, Zack came across a YouTube video documenting the 2013 CrossFit Games and from that moment on, set himself the goal of making it as an individual athlete to the CrossFit Games. In 2015, Zack opened CrossFit BFG in Leicester and began to seriously focus on his training to become a CrossFit Games contender. Zack qualified for the European CrossFit Regionals in 2018 and has gone on to achieve first place in the UK CrossFit Open 2020, earning himself a place at the coveted CrossFit Games 2020 (to now take place in 2021).
ZACK ON G-SHOCK:
"I have been a fan of G-SHOCK for years and currently have a selection in constant rotation because I know I can rely on them to perform. G-SHOCK is one of the only watches I know that can stand-up to the constant wear and tear of two workouts a day, every day and still look great even with a few scuffs and scratches. I have been using G-SHOCK to time my workouts for years, but the GBD-H1000 now allows me to track my heart rate, the distance of my outdoor runs and my training load, so I know when I need to dial-it-back and when I can push for a PB. Becoming a part of the G-SHOCK family is a huge moment for me and the sport of CrossFit. Seeing more brands look to athletes like myself and the discipline of CrossFit as a captive market is a hugely exciting development and I am proud to be leading from the front."