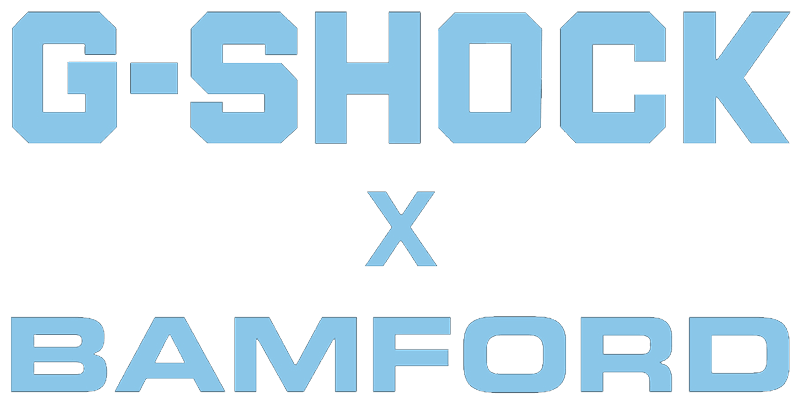 The limited edition
g-shock x bamford 6900
It's here, the second chapter in the G-Shock x Bamford collection.
Featuring never before seen design accents from the high-profile luxury watch collaborator.
The DW-6900BWD-1brings a story of its own - being the first G-Shock that George Bamford owned.
A truly unique timepiece packed with personal design touches & surprises.
Discover more below:
The collaboration will be available from August onward worldwide & from selected UK retailers
The story behind the design.
check out the official reveal with george bamford:
THE SECOND CHAPTER




G-SHOCK X BAMFORD




SOLD OUT
One of the most influential brands in the watch industry the Bamford Watch Department is known for its signature powder blue accents & key attention to detail.

The second chapter arrives this July - with a story of its very own.The G-Shock DW-6900, the first G-Shock George Bamford owned has been given the Bamford treatment in this limited edition.

Boasting a never before seen 'Bamford Triple-Blue-Concept' this limited edition piece features 3 accents of the famous Bamford aqua blue.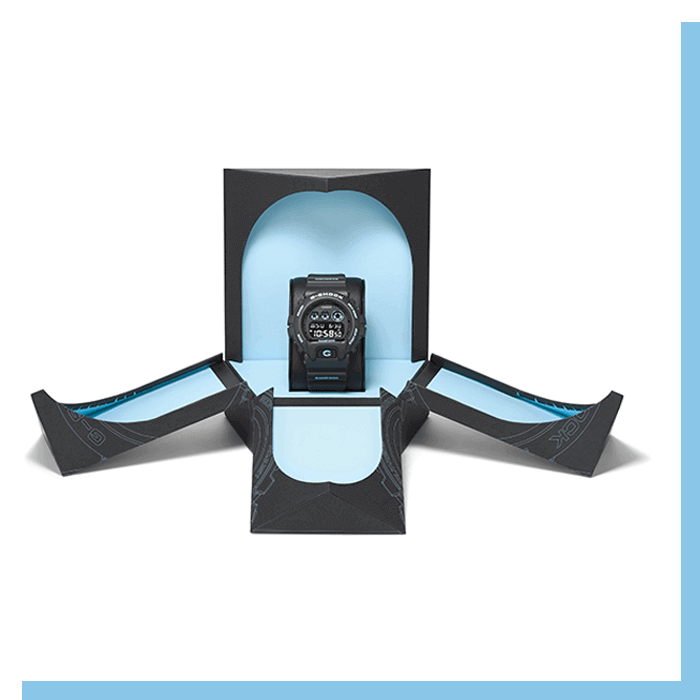 'Inspired by nature & the things that wow us'
The new DW-6900BWD-1is issued with a strictly limited edition orchid inspired case*
Lift the 6900 etched lid and watch the box open with an explosion of Bamford aqua blue.
Mounted proudly in the centre of the case is the timepiece - ready to be picked & worn or presented within this unique platform.
*Orchid inspired packaging available in the UK ONLY
The DW-6900BWD-1is equipped with Black IP Steel hardware.
Bamford steel caseback, buckle & side buttons compliment the jet black dial and matte finish case.
Creating a stealthy timepiece with unmistakeable Bamford Aqua blue accents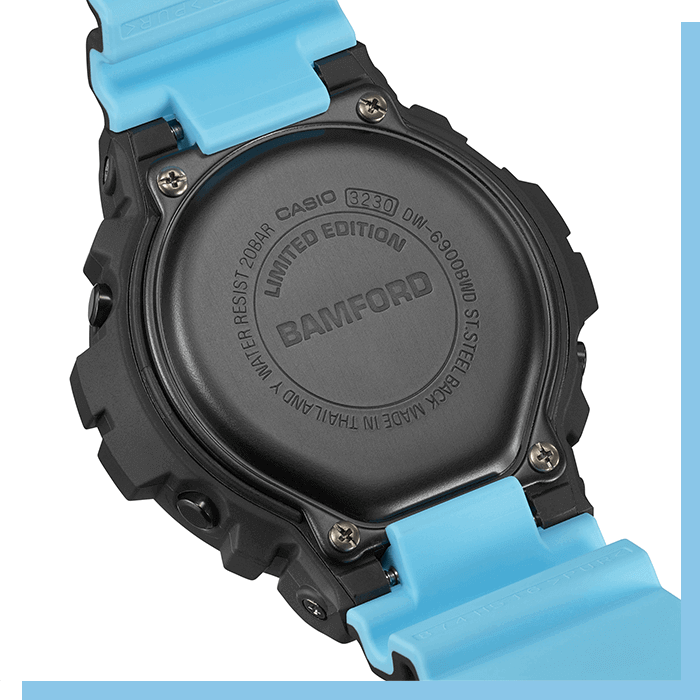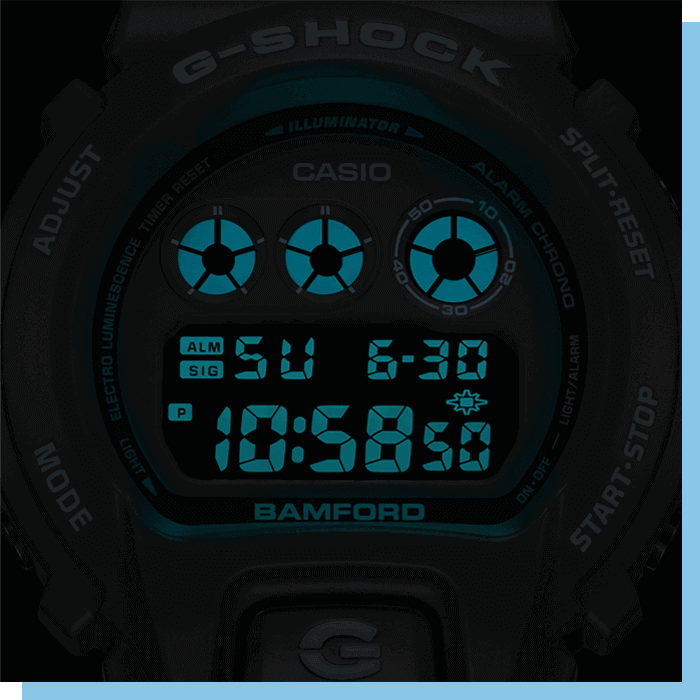 Hidden within the DW-6900BWD-1is a Bamford blue illuminator backlight.
Ensuring visibility in the darkest of conditions - This ultra-cool backlight shines through the dials & digital read-out.

Displaying striking design - even at night
The collaboration will be available from August onward worldwide & from selected UK retailers