ASHLEY WALTERS & NAGAJAN MODHWADIA,
IN CONVERSATION
29TH JANUARY 2021
Hosted by multi-award winning DJ and presenter Shortee Blitz, the G-SHOCK SESSIONS begin with an in-depth conversation with acclaimed rapper, actor and producer Ashley Walters, who will be joined by his business partner and manager Nagajan Modhwadia.
For a chance to win exclusive tickets to the very first G-SESSIONS Live Stream and Q&A, sign-up using the form below.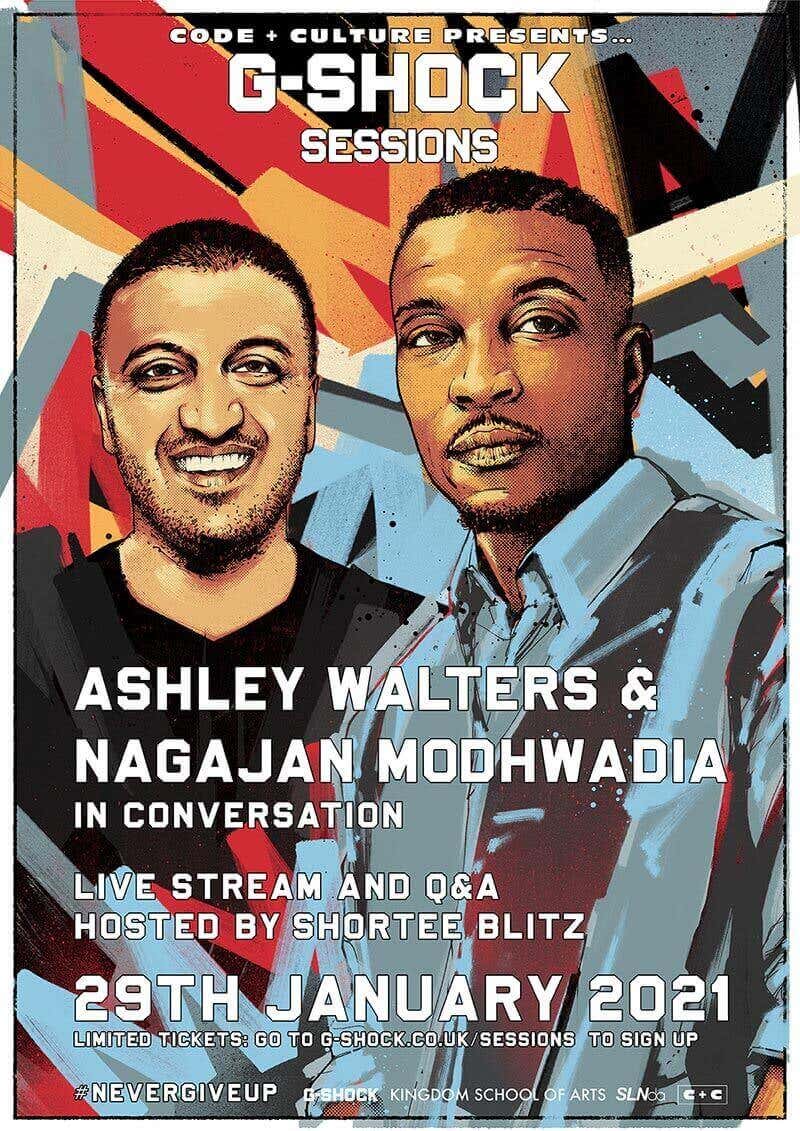 Sign up for a chance to WIN exclusive tickets to join the
G-SESSIONS live-stream and Q&A session with Ashley and Nagajan.
G-SHOCK is giving away a limited amount of exclusive tickets to join the G-SHOCK SESSIONS live-stream and Q&A session with Ashley and Nagajan on Friday 29th January 2021, 7pm.
To be in with a chance to win, simply sign up below. Competition closes at 23:59 on 24th January.
*The first 50 entries will also be entered for a chance to join Ashley & Nagajan at Kingdom School of Arts for an exclusive acting masterclass courtesy of G-SHOCK SESSIONS..
ABOUT OUR GUESTS
From beginnings as a chart topping rapper and BAFTA winning newcomer; to being cast as lead and executive producer in the Netflix smash Top Boy and executive producer of Sky One's highest rating show Bullet Proof; Ashley Walters is no stranger to success. However, as anyone familiar with his story knows, his rise was never a given. Likewise, Nagajan Modhwadia, whose successes include award-winning productions and commission deals with Sky, is no stranger to the challenges inherent in an industry which still struggles to fully represent diverse narratives.
In direct response to the challenges they faced coming up, the duo joined forces and founded SLNda (film production company), whose mission is to develop and produce authentic, culturally diverse and forward-thinking content; and Kingdom School of Arts, who support the next generation of acting talent, all too often overlooked by "classical" institutions.
The first 20 sign-ups will also have the opportunity to join Ashley and Nagajan's Kingdom School of Arts for an exclusive acting masterclass, courtesy of the G-SHOCK SESSIONS, where one of Kingdom's industry tutors will lead a hands-on workshop on the fundamentals of acting training including improvisation, movement, stage craft and provide you the opportunity to read through scenes from classical and contemporary texts.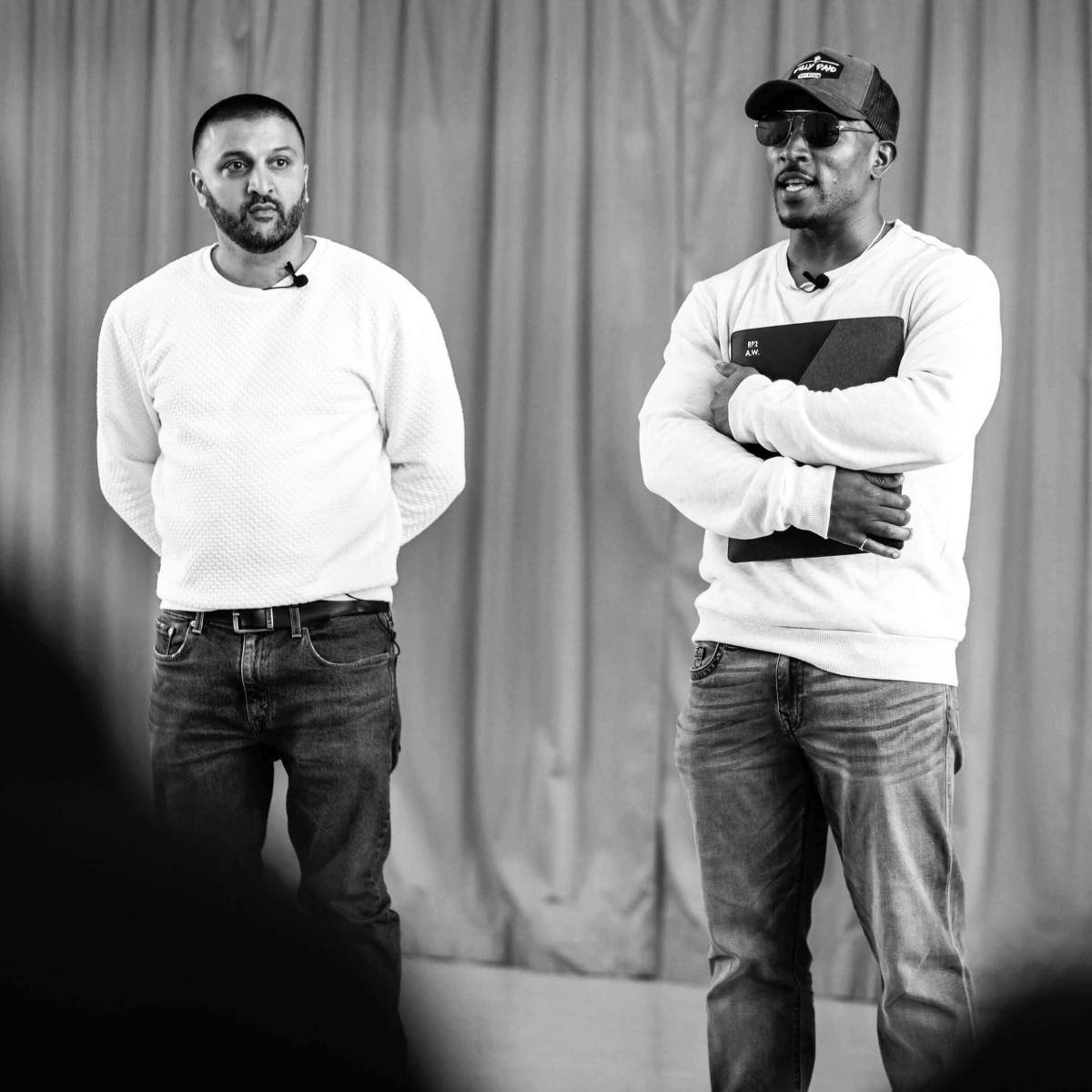 Kicking off 2021 with a reimagined SESSIONS series, G-SHOCK has teamed up with CODE + CULTURE to host intimate and unfiltered online discussions, celebrating the journeys of those who have defied the odds to become outstanding in their field.

Embodying G-SHOCK's 'Never Give Up' ethos, invited guests will provide unique insights into how they have reached their goals by pushing through external forces and overcoming social, cultural and institutional barriers in the process.
As the creative and cultural industries face increasingly uncertain and challenging times, we hope these sessions can help creatives of all disciplines, find inspiration and re-connect with their unbreakable spirit.