SOPHISTICATED AND ADVANCED.
STRENGTH AND BEAUTY RAISED TO GREATER HEIGHTS.
MT-G stands for 'Metal Twisted G-SHOCK' due to its highly shock-resistant structure.
The new MT-G B2000 models feature a carbon fibre-reinforced resin case, leveraging the light weight and rigidity of carbon fibre.
The MT-G range is expertly hand assembled in Yamagata - Japan, in our premium production factory.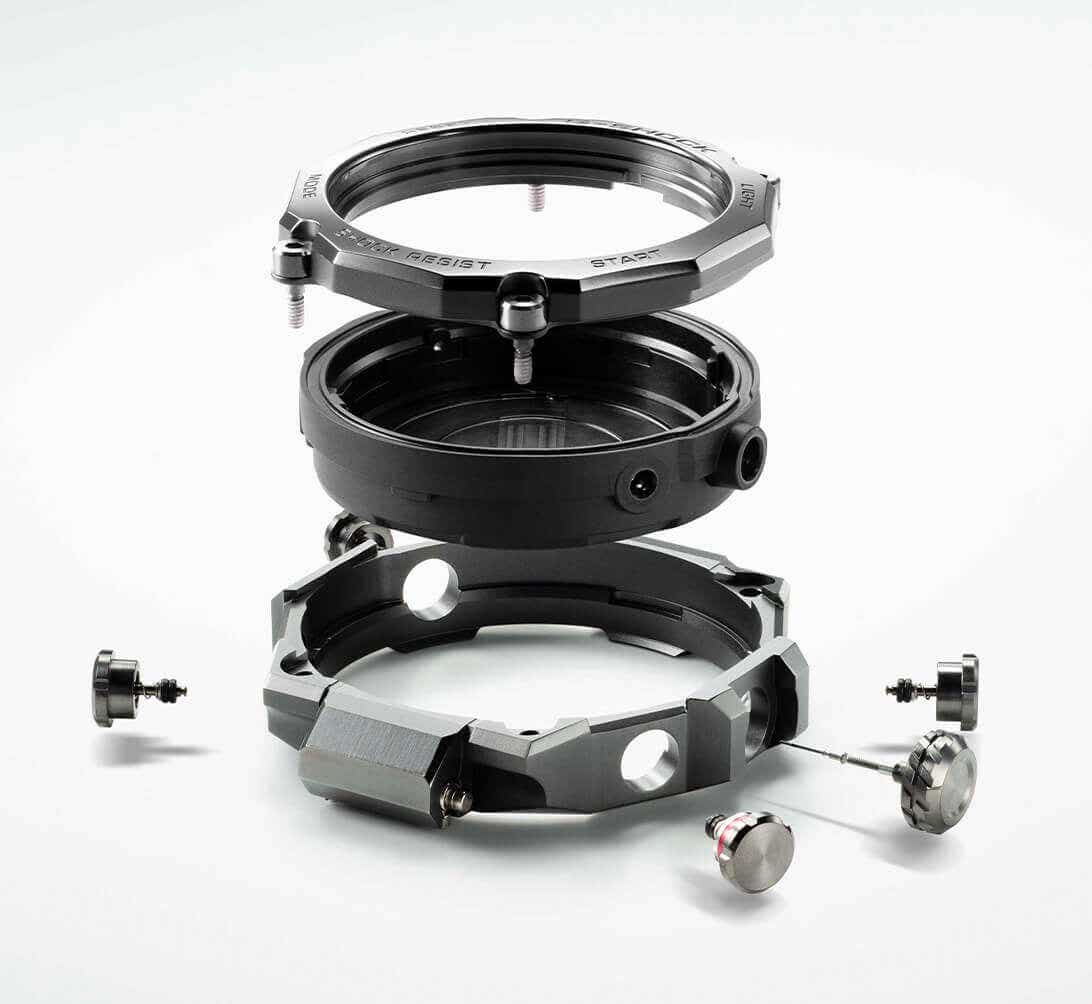 An inner case is installed in a box-shaped frame formed by screws that securely connect the bezel, case back and band connection pieces. A stronger structure is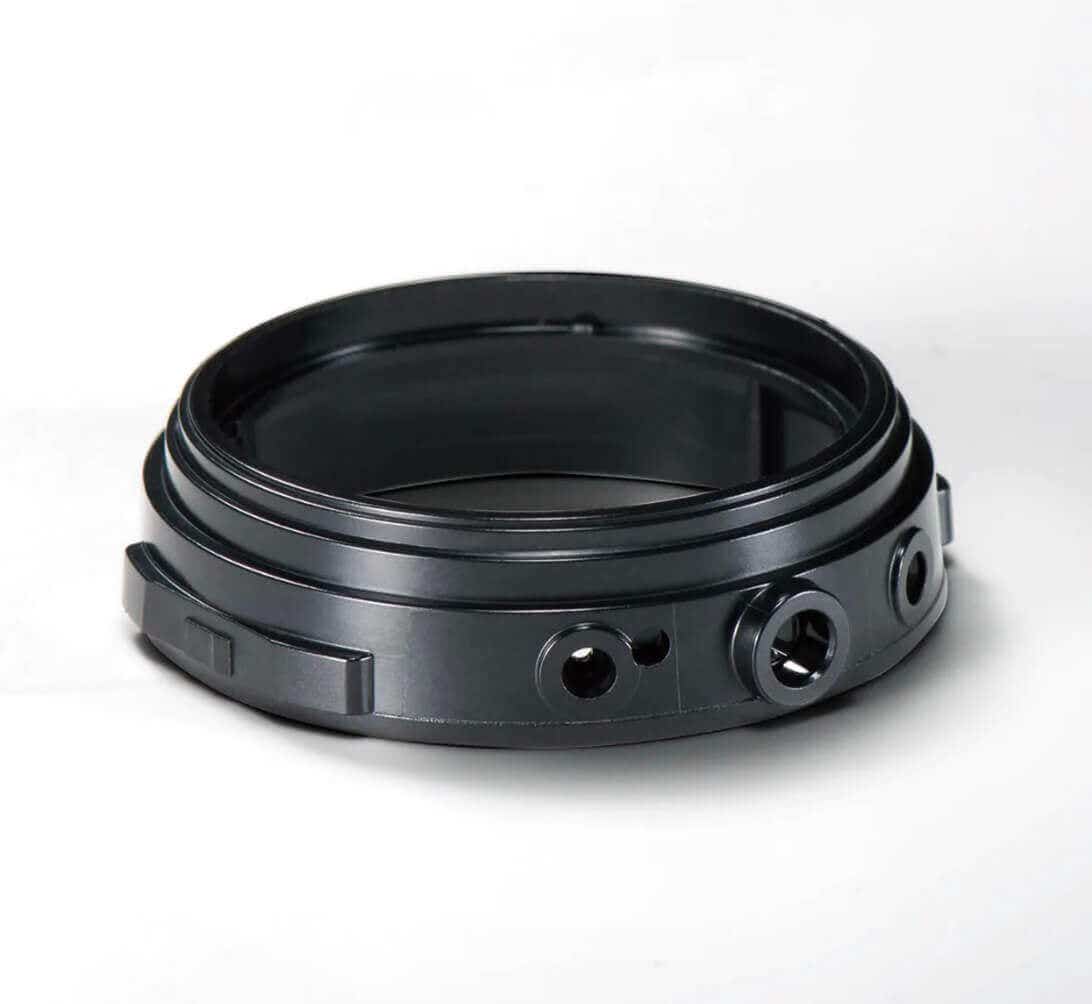 CARBON FIBRE REINFORCED CASE
The case is constructed of carbon-fibre reinforced resin, which realizes higher rigidity than conventional resin while maintaining its lightweight.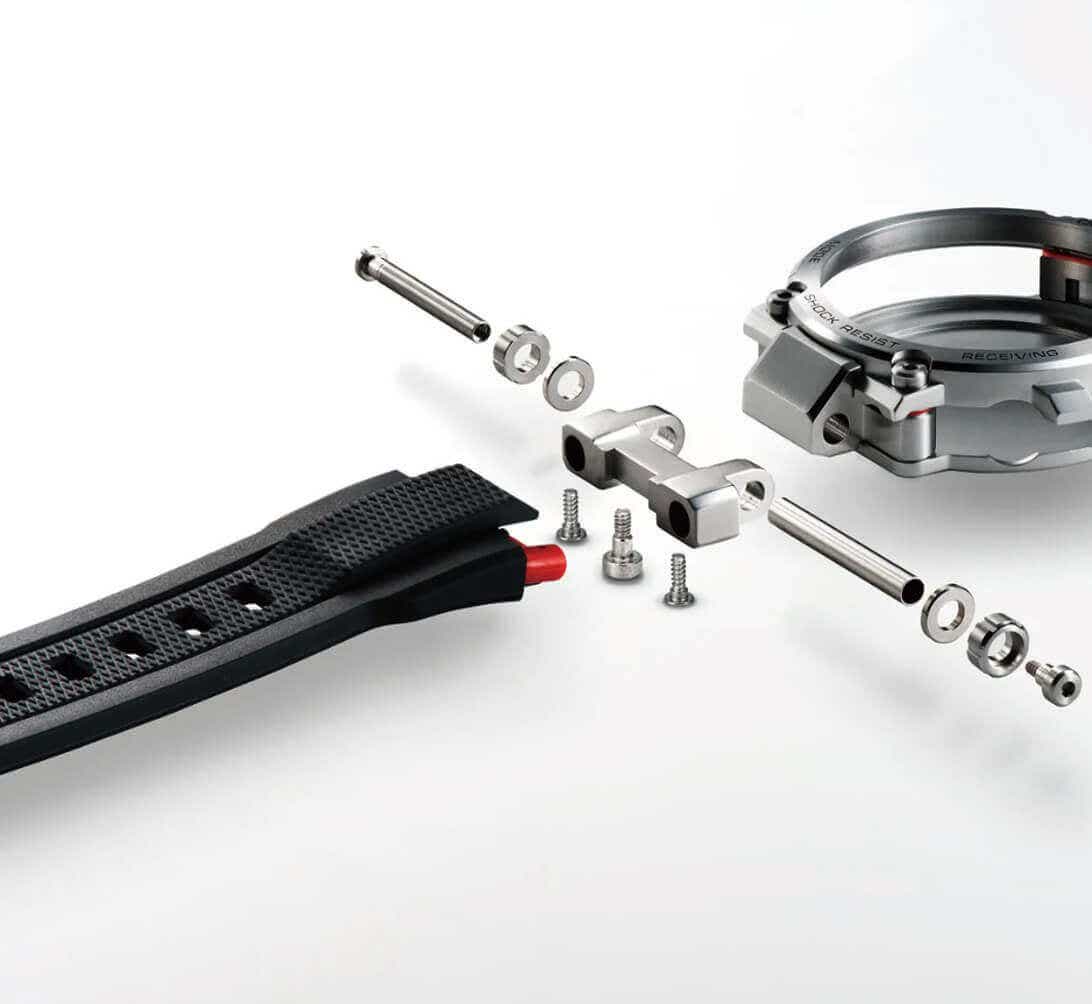 Fine-resin parts are firmly fixed by screws to the base of the thick, soft urethane band, which is then securely attached to the case by metal parts and large bolts. This unique, newly developed tough structure has reinforced the band connection section, where metal and resin intersect.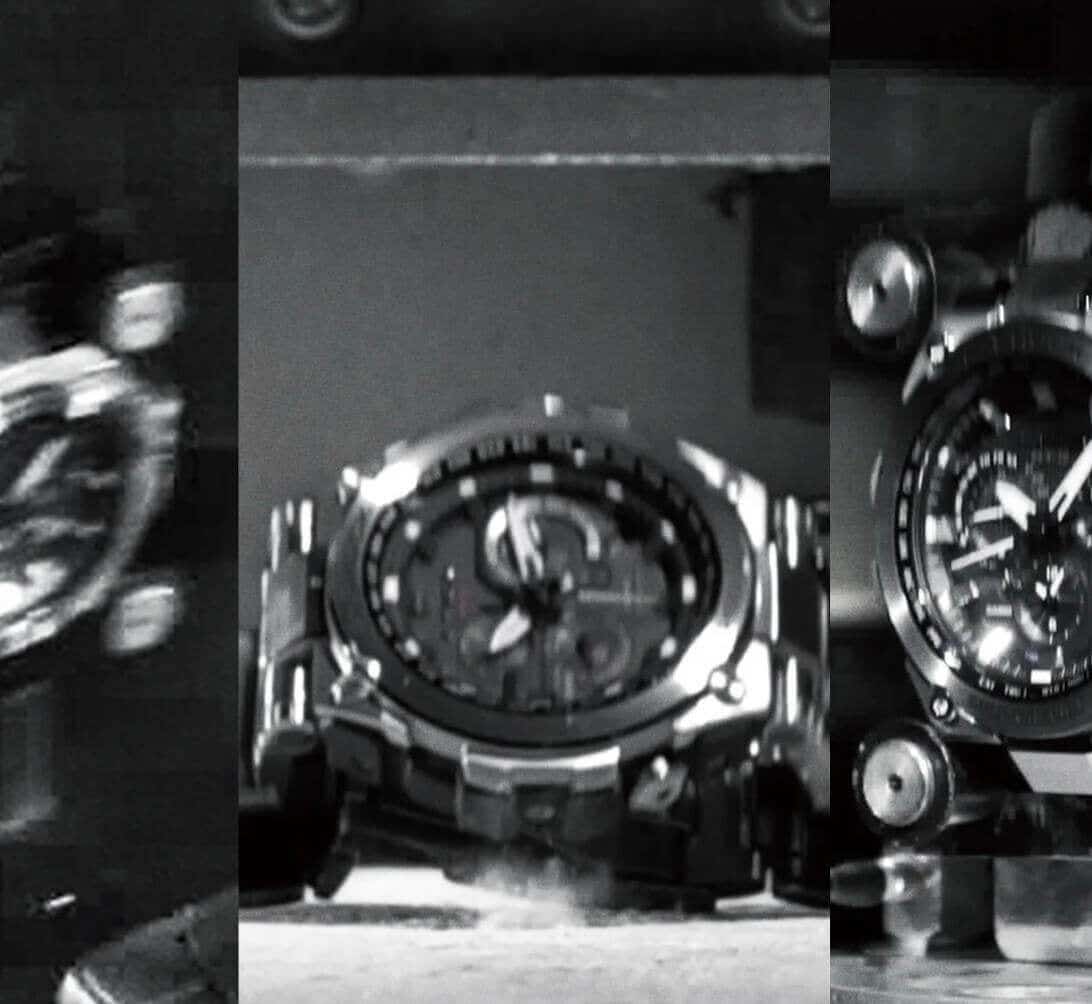 Patented Hollow Core Guard Structure protects against impact and vibration.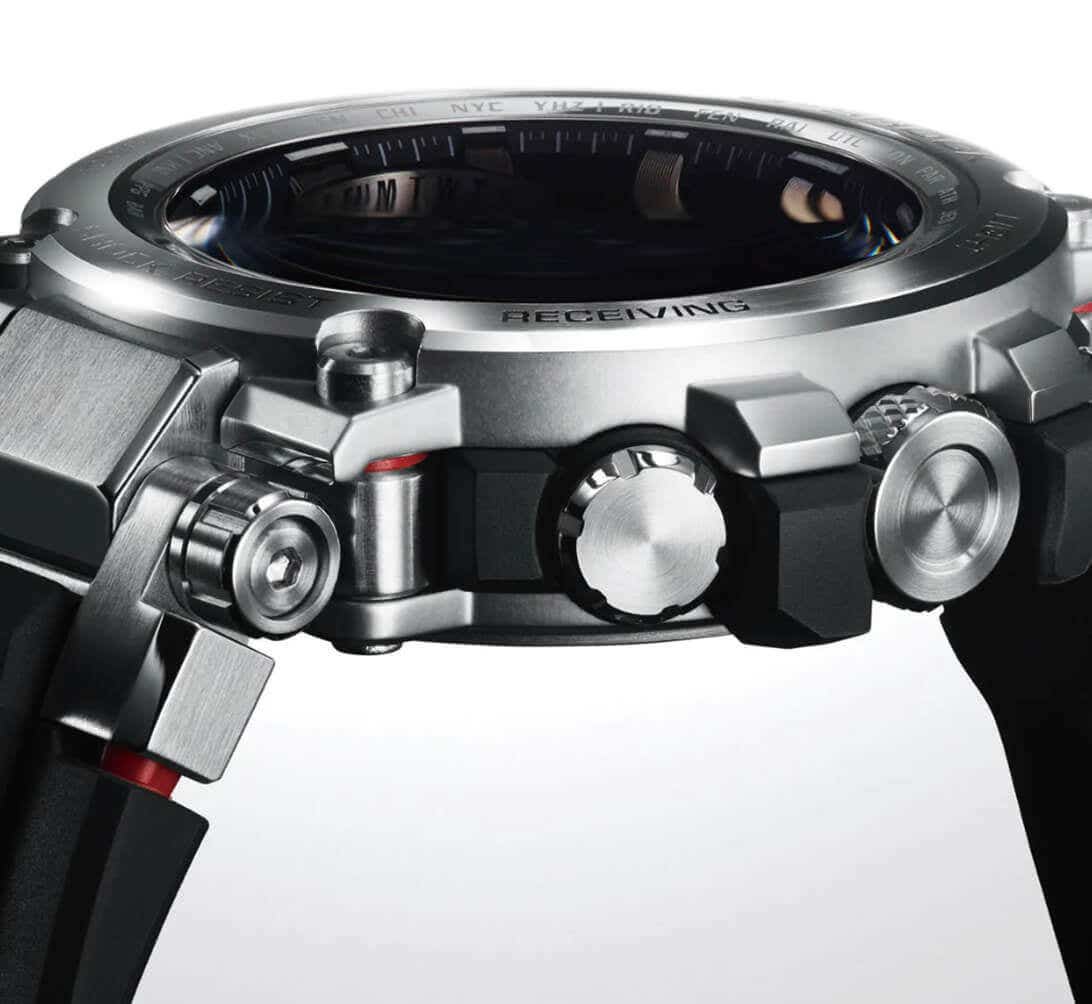 Sallaz polishing, said to be the ultimate polishing technology, produces exceptionally smooth mirror-finished surfaces on sloping parts of metal products. Other processing techniques such as hairline, knurling (crown) and honing (screw shafts) processing are also included in the thoroughly detailed finishing conducted by the skilled hands of craftsmen.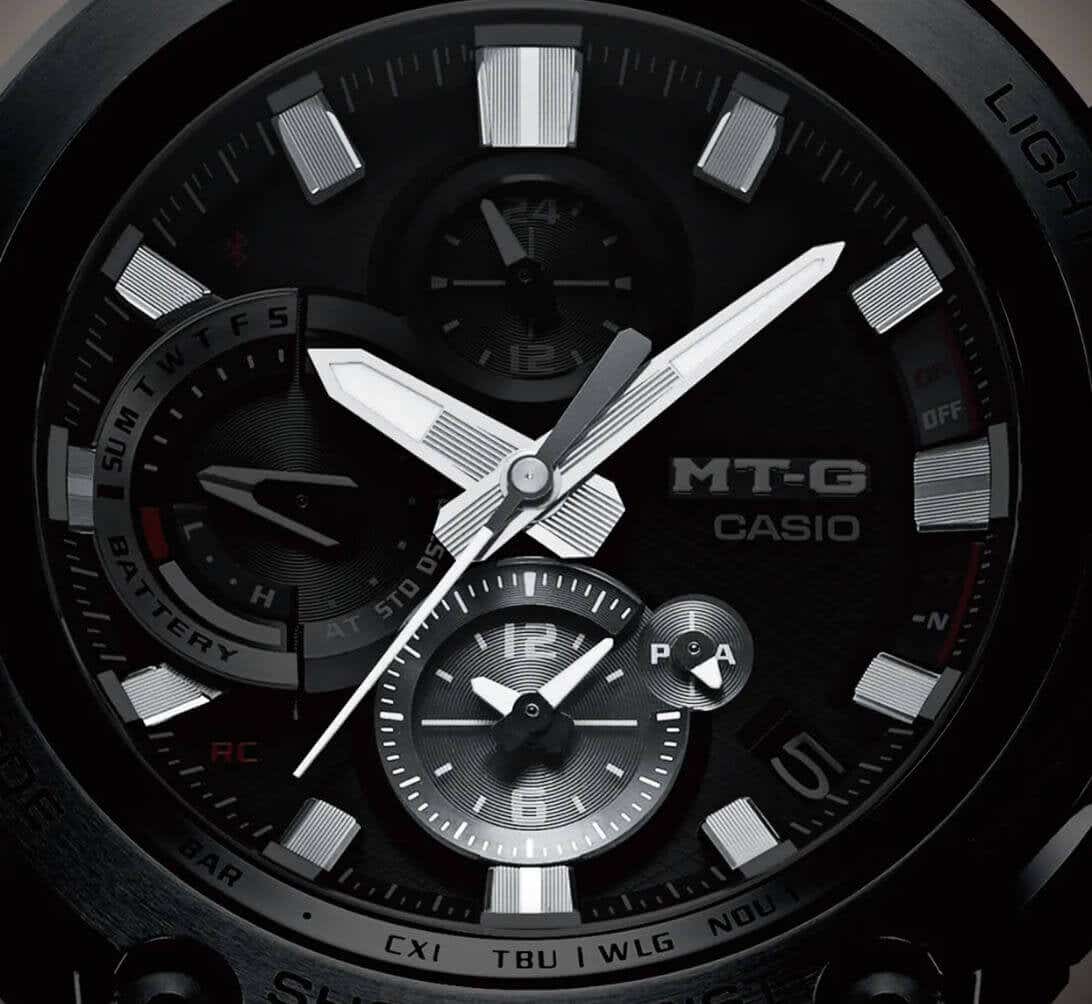 The dial's look of quality is enhanced by texturing of the index and inset dial ring by grinding and installation of a laser-engraved minute hand.
SUPER ILLUMINATOR
(HIGH-BRIGHTNESS LED LIGHT)

An LED illuminates the dial with bright light to ensure visibility in the dark.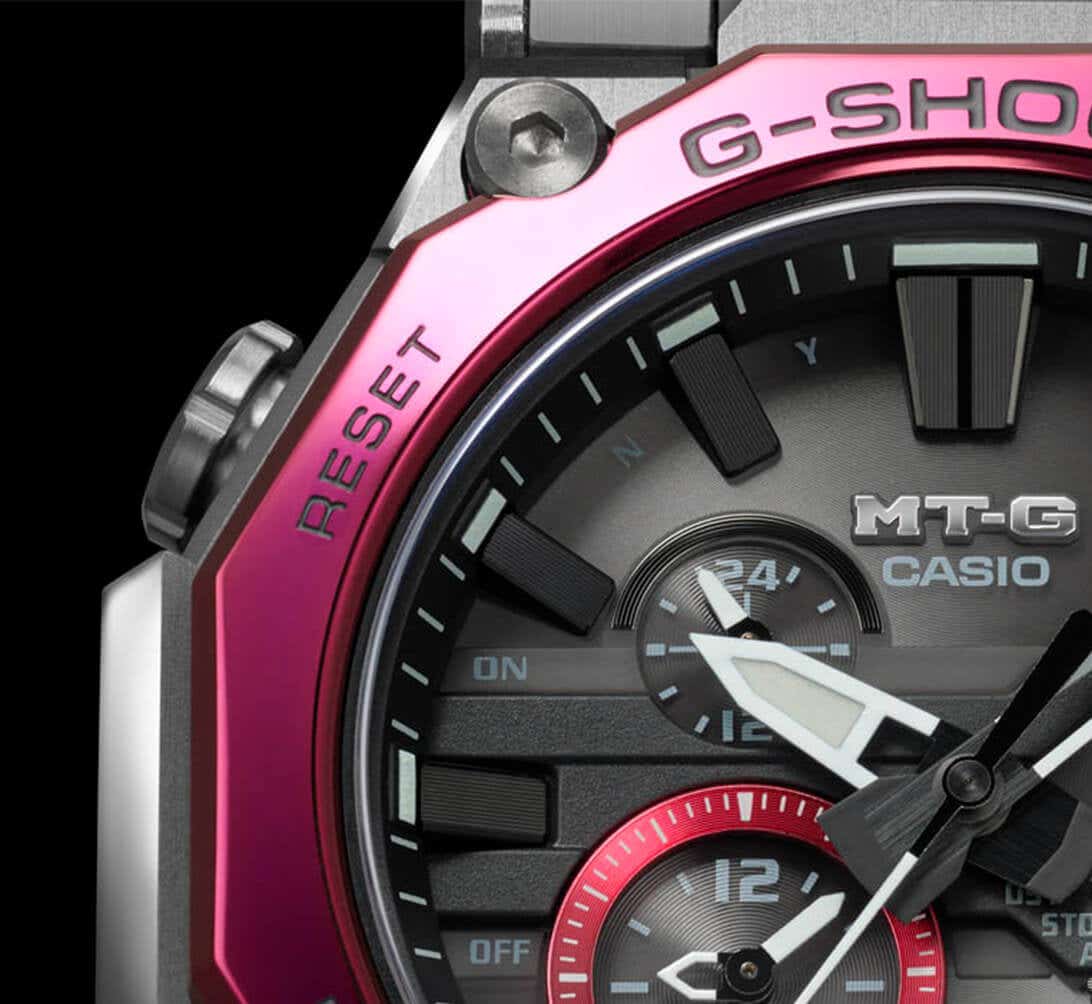 CASIO WATCH+ World Time lets you select from among approximately 300 cities as the World Time City.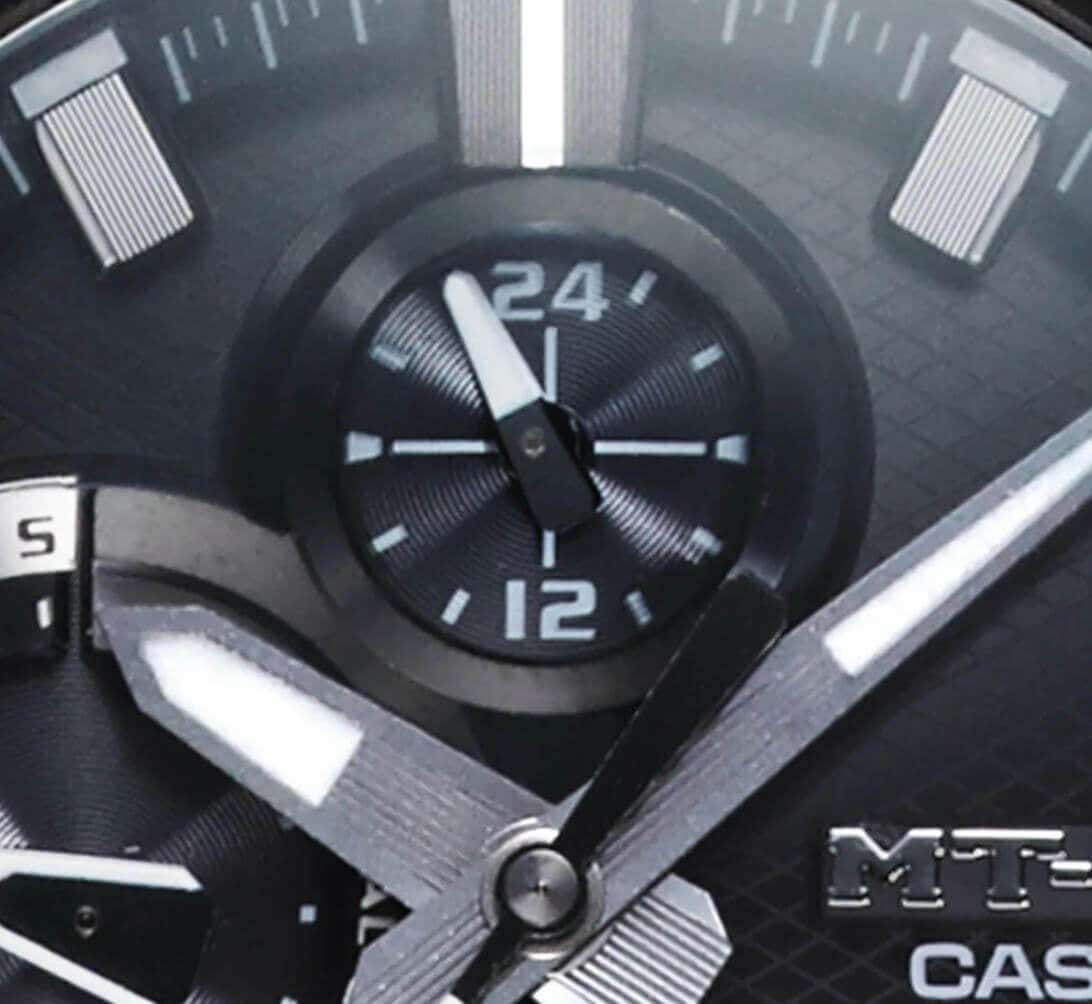 DUAL DIAL WORLD TIME
TWO-CITY SIMULTANEOUS TIME DISPLAY

The times in two different cities are displayed on the main dial and an inset dial. This enables at-a-glance checking of the current time in either location with no troublesome operation.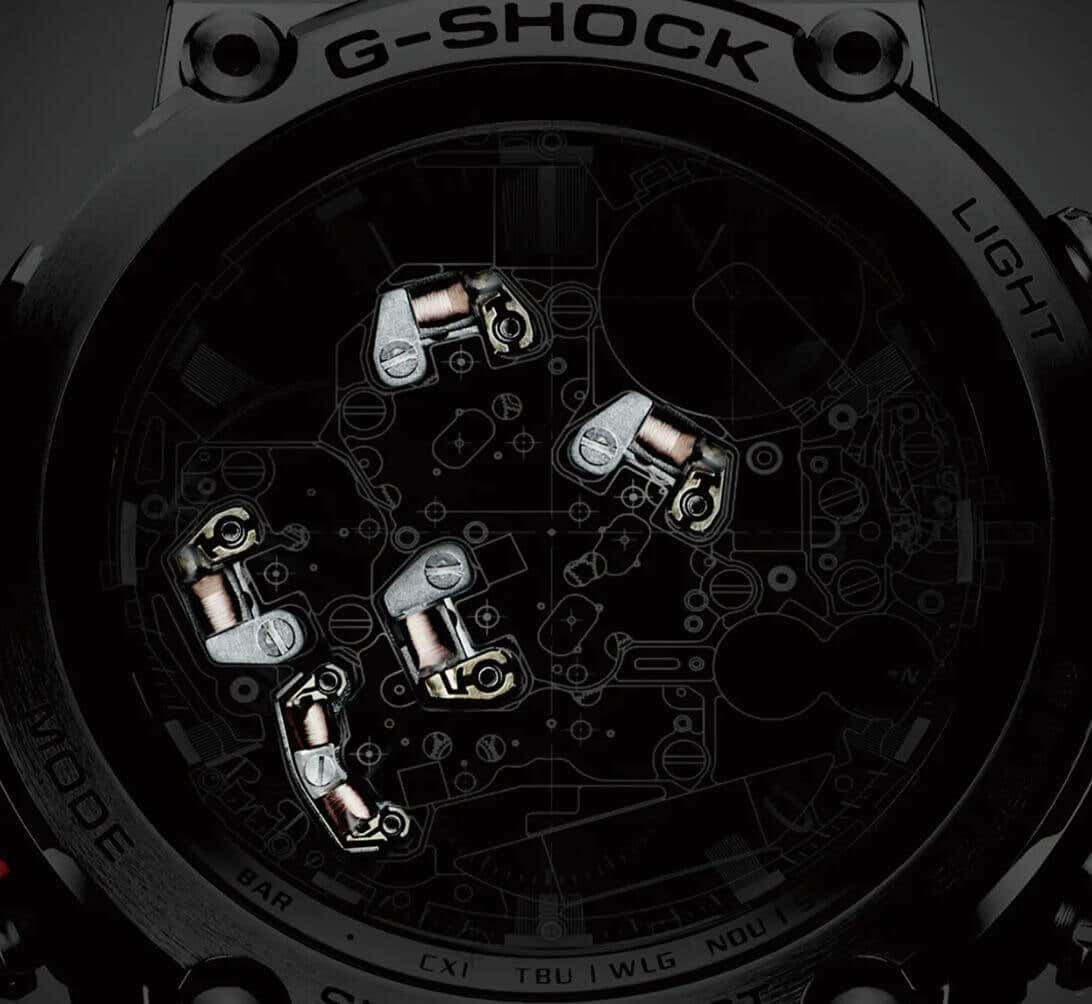 FIVE-MOTOR DRIVE INCLUDING DUAL-COIL MOTOR
Nimble operation is achieved by driving each hand independently. A small hand at 6 o'clock is driven by a dual-coil motor that presents unique hand movements.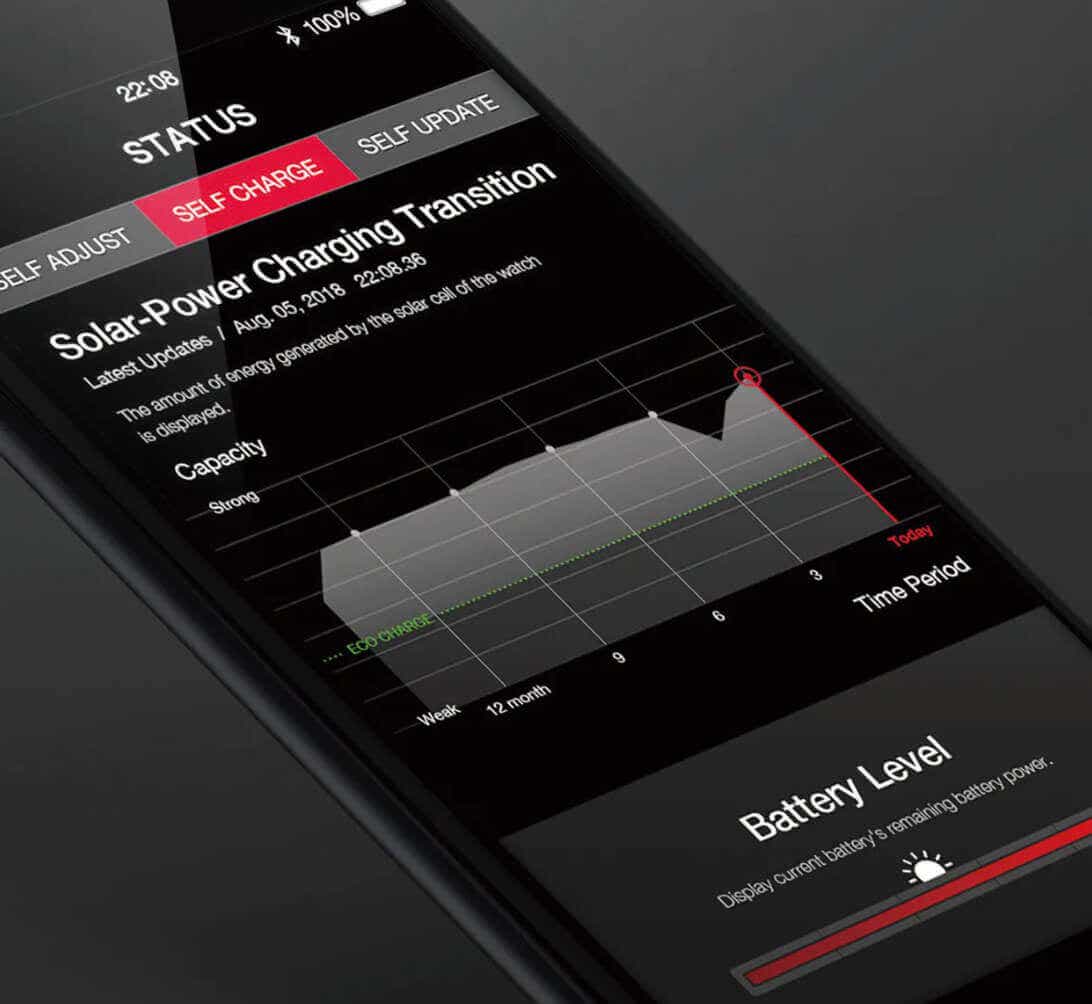 WATCH STATUS CHECKING
[SMARTPHONE APP]


Watch status checking [Smartphone app] The time reception status, solar power-generation status and internal data updating history are displayed graphically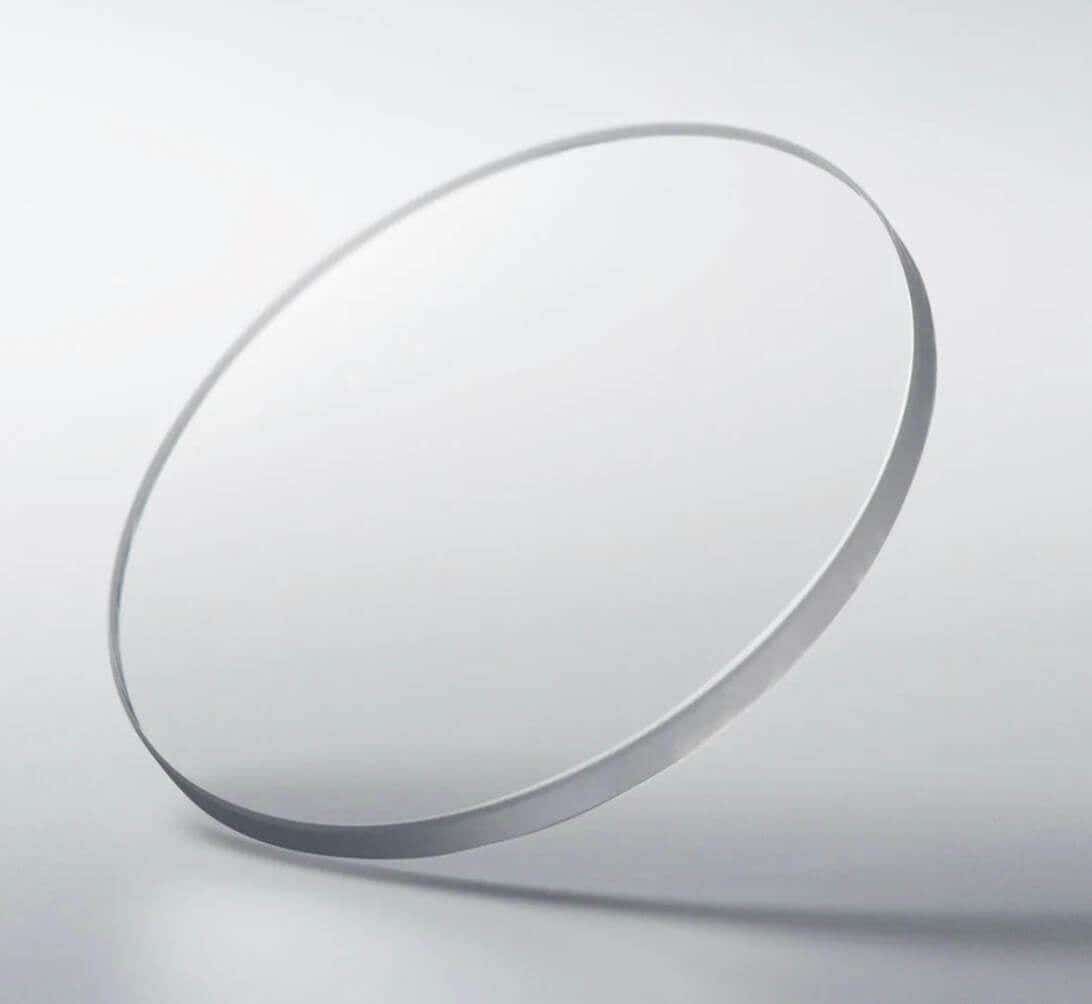 SAPPHIRE CRYSTAL WITH NON-REFLECTIVE COATING
A scratch-resistant, non-reflective coating applied to the high-transparency sapphire crystal assures clear visibility

In 1983, CASIO engineer Kikuo Ibe won the battle against the laws of nature. He designed a watch that
would resist centrifugal and impact forces, as well as high water pressure. It took over 200 prototypes,
over a period of two years until he finally arrived at his iconic watch design.
Since then, G-SHOCK has mastered 'absolute toughness' through its rigorous testing and use of the most
durable materials. The 'Master of Metal' collection brings together our range of unique metal watches,
which are both tough and beautiful.