Sign-up to be the first to know
Don't want to miss out on this special limited edition?
Sign-up to receive an email when the watch is available
GWF-A1000RN-8AER
ROYAL NAVY FROGMAN
OFFICIAL COLLABORATION
LIMITED EDITION
£799.00
ENGINEERED FOR

THE EXTREME
Featuring design elements directly inspired by British naval history, the unique aesthetic takes inspiration from HMS Queen Elizabeth, the largest aircraft carrier ever to serve the Royal Navy.
To increase functionality when circumstance demands, the Frogman features an analog display and big, bold hour markers and hands for better readability. A trio of dual-coil motors drives the hour, minute, and world time hands for high-speed movement and instantaneous mode changes.
It's Carbon Core Guard combined with world-renowned shock resistance and ISO 200m diver-level water resistance, creates a structure that is ideally suited to the challenges faced at sea.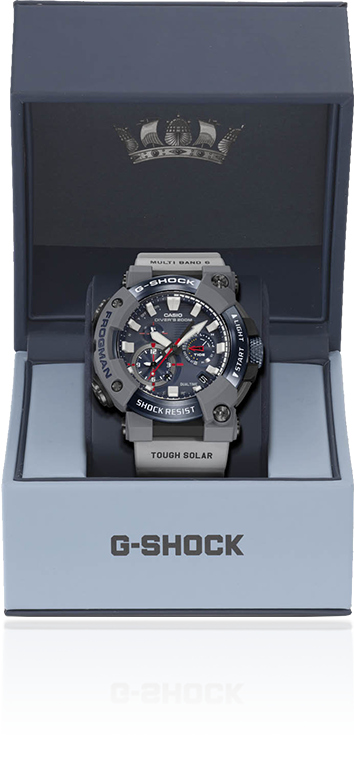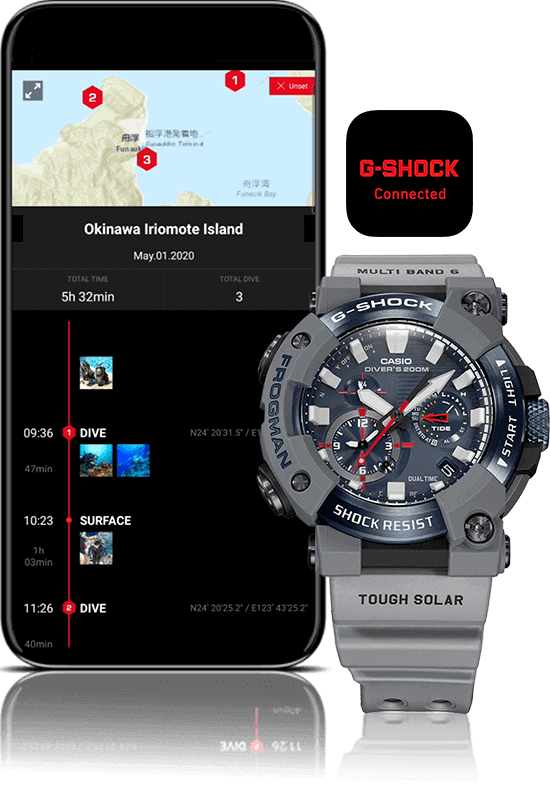 DESIGNED WITH PROFESSIONAL DIVERS IN MIND
The new Frogman allows every setting to be personalised and configured via the users mobile phone. The G-SHOCK Connected app provides a hugely detailed insight into dive logs, locations and more.

- Diving log
Timeline display of time, date and number of dives along with smartphone-logged dive location and smartphone-shot photos.

- Tide point setting
Some of the world's major dive spots come pre-set and can be selected from a map or list.

- Automatic time adjustment*
- World time for over 300 cities*
- Phone Finder.

* Updating of internal data according to the latest time zone and daylight saving time information.

DESIGN & TECHNOLOGY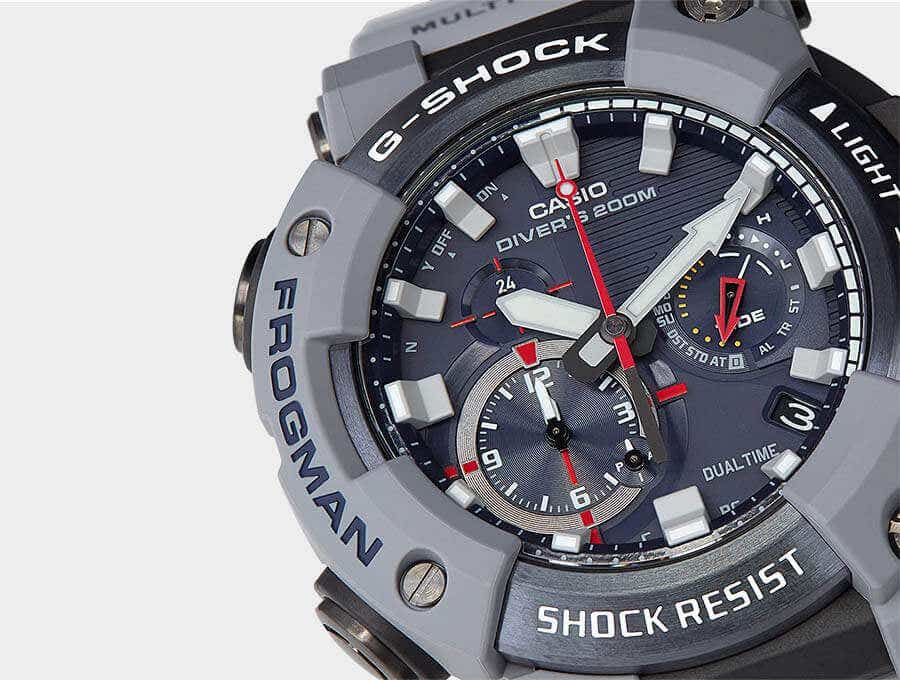 Analog Watch Display
A first for the FROGMAN: an analog display. The over-sized dimensional index and hour and minute hands offer improved readability. Three dual-coil motors enable the hour, minute and world time hands to move rapidly so the wearer can switch modes with no delay.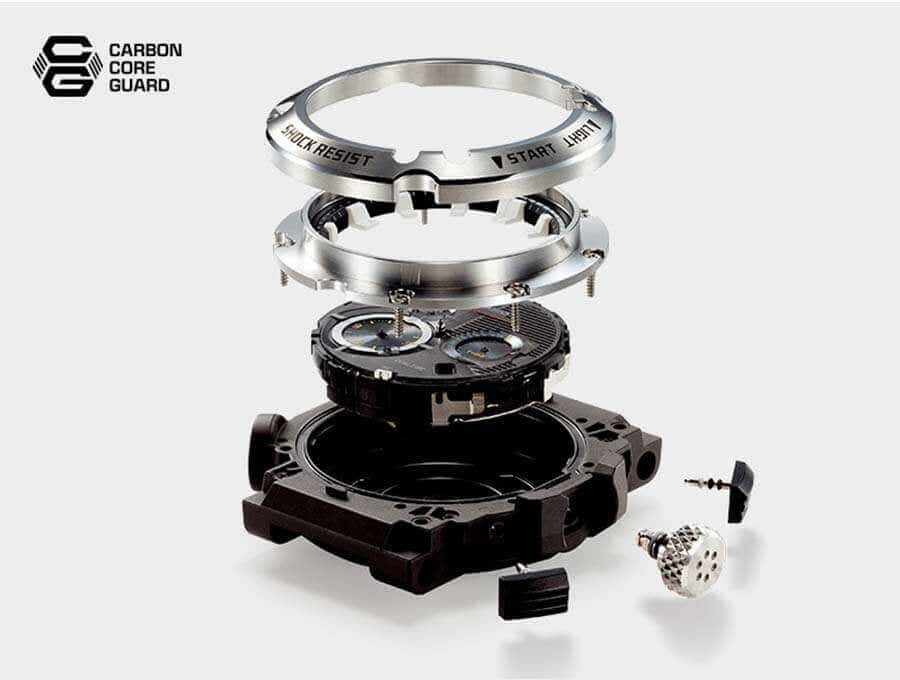 ISO 200-Meter Diving Water Resistance
The monocoque case integrates the case with its back cover. Carbon fiber reinforced resin is used for the case material, offering high strength and low absorbency.
In addition, six screws securely fasten the metal ring that is press-fit to the glass. Enhanced water resistance is facilitated by the button shafts' triple-gasket fittings.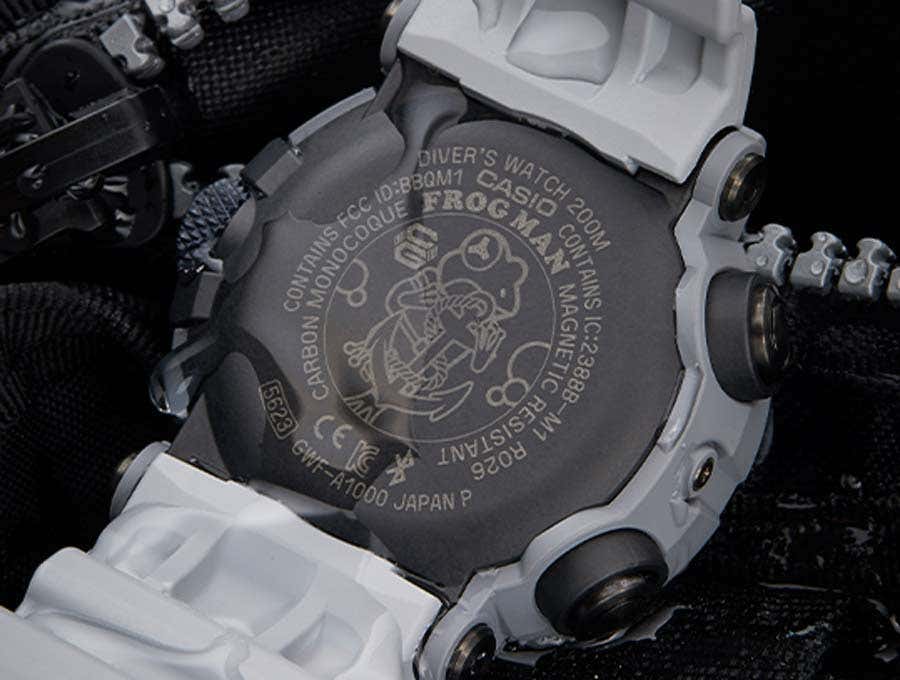 Frog icon (case back)
Back cover engraved with a bespoke naval version of the G-SHOCK frog character as a tribute to the Royal Navy.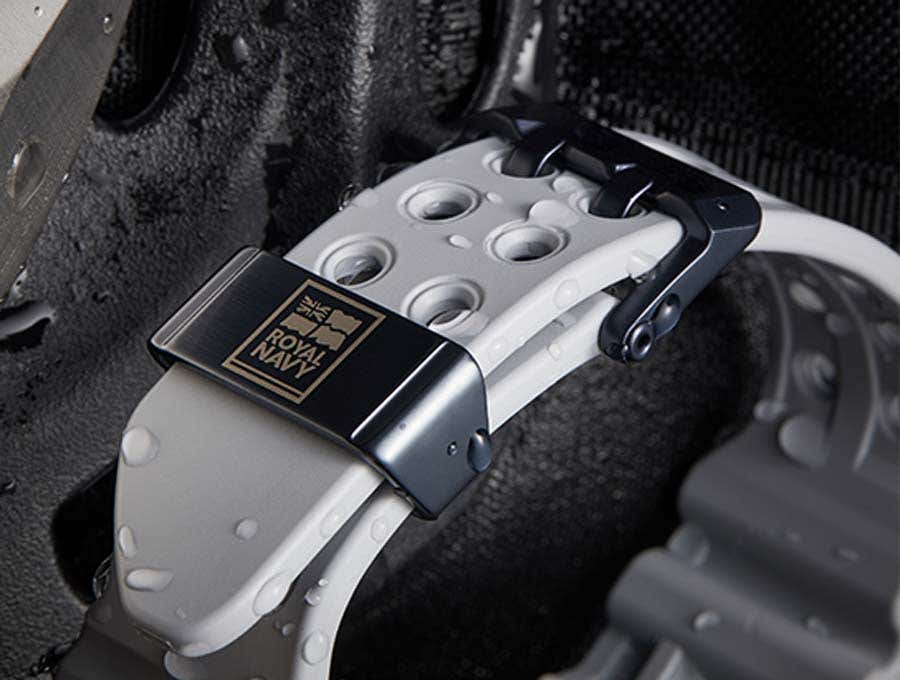 Fluoroelastomer Band
The fluoroelastomer material provides an excellent fit on the wrist with its soft feel, not to mention exceptional resistance to staining and hydrolysis.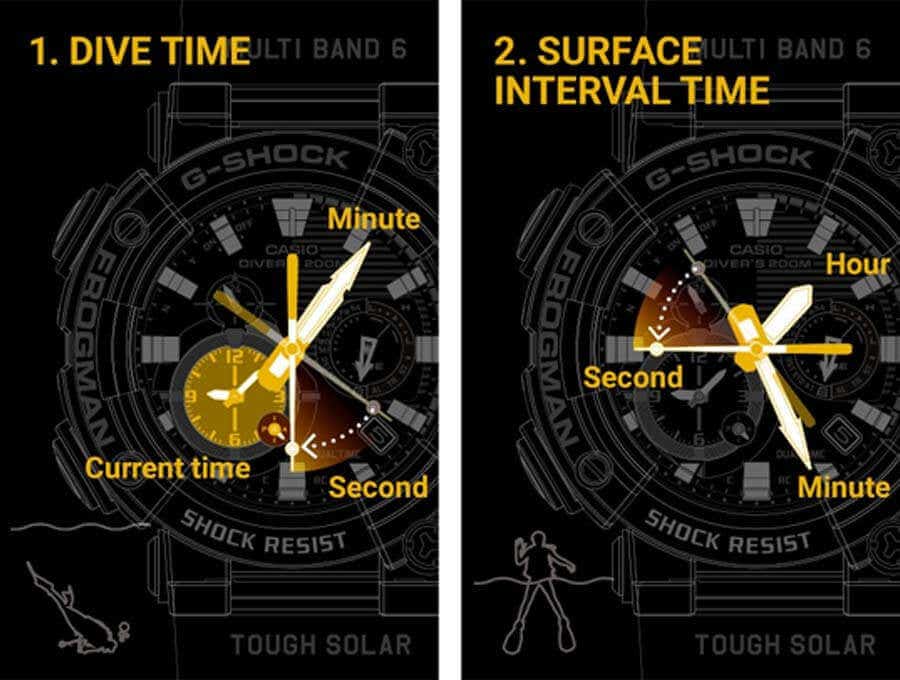 Diving Mode
1. The hour and minute hands can be brought together as one at the start of a dive to indicate the diving time.
2. After resurfacing will display the surface interval using both hands. The second hand moves forward or in reverse to indicate the status of dive time and surface interval measurements.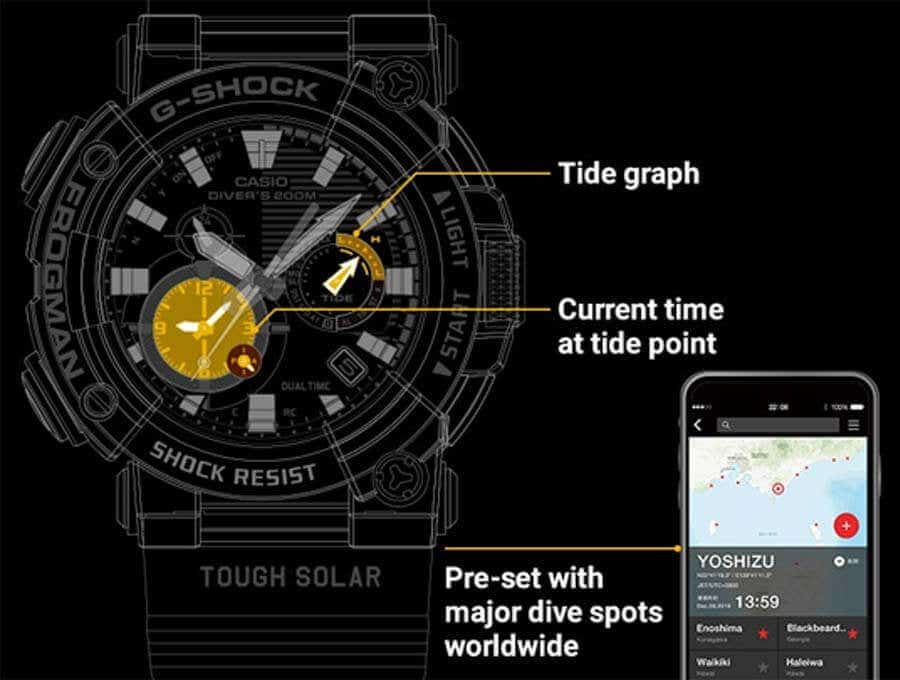 Tide Mode
The inset dial at the 3 o'clock position displays tide data for a specified location and date. The inset dial at the 8 o'clock position shows the current local time. The app comes pre-set with some of the world's major dive spots. Tide points can be set with ease.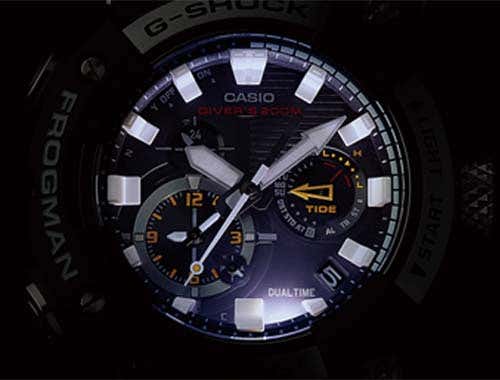 Sapphire Crystal with Non-Reflective Coating + Super Illuminator
(High-Brightness LED Light)
Sapphire crystal with a non-reflective coating offers high visibility and scratch-resistance. The Super Illuminator function lights up the watch face with high-intensity light, to ensure readability in the dark.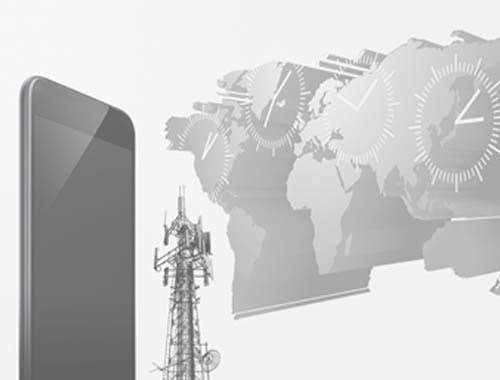 Bluetooth® + Radio-controlled, solar-powered timekeeping
Time correction is conducted by either Bluetooth® communications or standard time radio wave (Multi Band 6), depending on the circumstances. Reception of the most recent time zone and Daylight Saving Time information assures that the correct time is displayed at all times.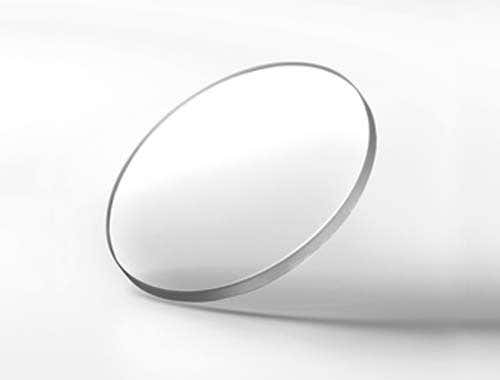 Sapphire crystal with non-reflective coating
To ensure high readability, non-reflective coating is applied on the scratch-resistant sapphire crystal.