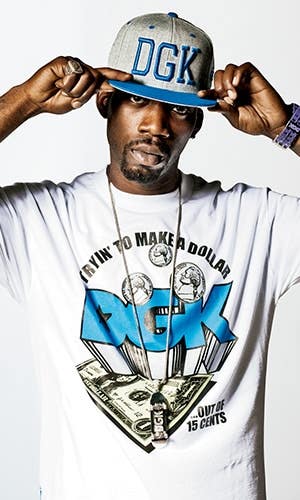 Biography
Stevie Williams
Stevie is one of the most buzzed about and respected skateboarders in the world, skateboarding since the age of 11. He is also the sole founder, owner and rider of the skate company DGK.
Stevie's path to success began after leaving home at the age of 14 to pursue his dream of becoming a professional skateboarder in San Francisco. After navigating a path that was full of twists and turns, Stevie was able to accomplish his goal of being an icon both within the skateboarding world and beyond. In 2002, he launched DGK which has evolved into a multi-million dollar brand spanning from skateboards to a full apparel collection that is sold in many nationwide retailers including Macy's.
Stevie has been overwhelmingly successful in the endorsement arena with partnerships with fortune 500 companies ranging from Reebok to Casio and most recently with Supra in which he launched his own sneaker S1W.