GBD-200
The iconic square form of the very first G-SHOCK, now with an accelerometer, distance measurement and Smartphone Link
functionality. More than ready for running and other sporting pursuits, these watches integrate toughness-driven design with sports
technology. Think of it as essential training gear to complement your active lifestyle.
ABSOLUTE TOUGHNESS
TESTED BY ZACK GEORGE
G-SHOCK AMBASSADOR, CROSSFIT ATHLETE & UK'S FITTEST MAN
The new GBD-200 has been put through its paces by the UK's Fittest Man and G-SHOCK ambassador Zack George, with its functions being
ideally suited for many fitness based activities.
Find out more below.
FUNCTIONS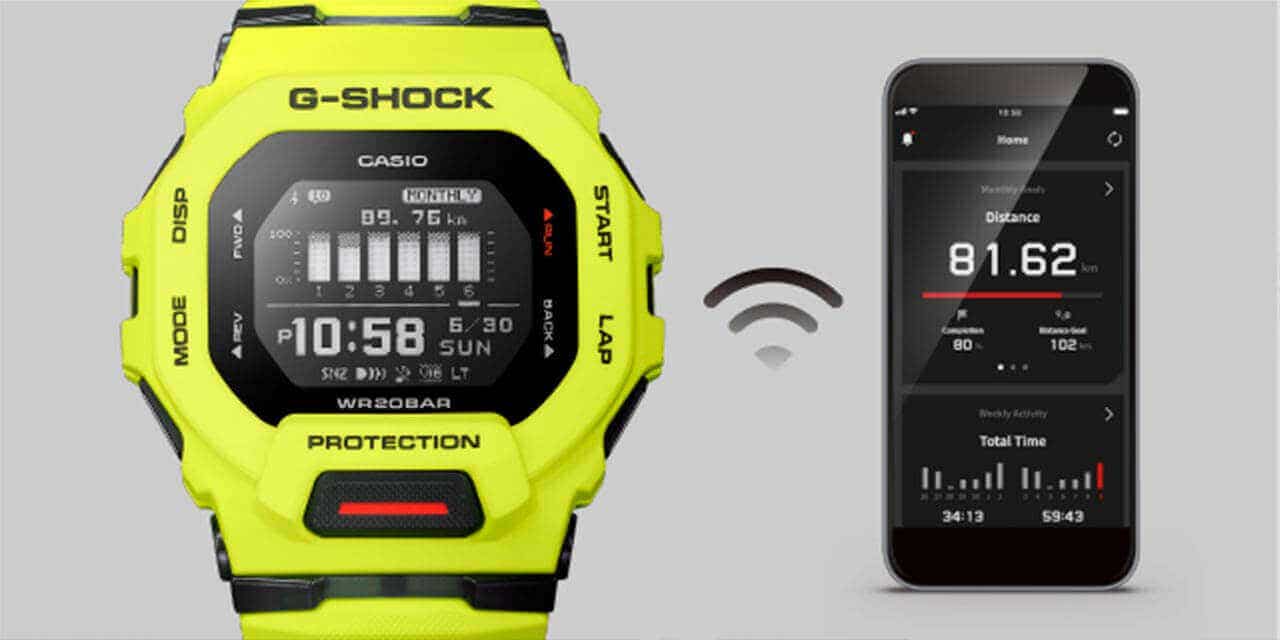 Distance measurements
Step counting accomplished with an accelerometer and proprietary algorithm deliver highly accurate distance measurement. Distance adjustment is also possible using smartphone GPS. After adjustments are made, the watch can measure running distance more accurately, even without connecting to a smartphone.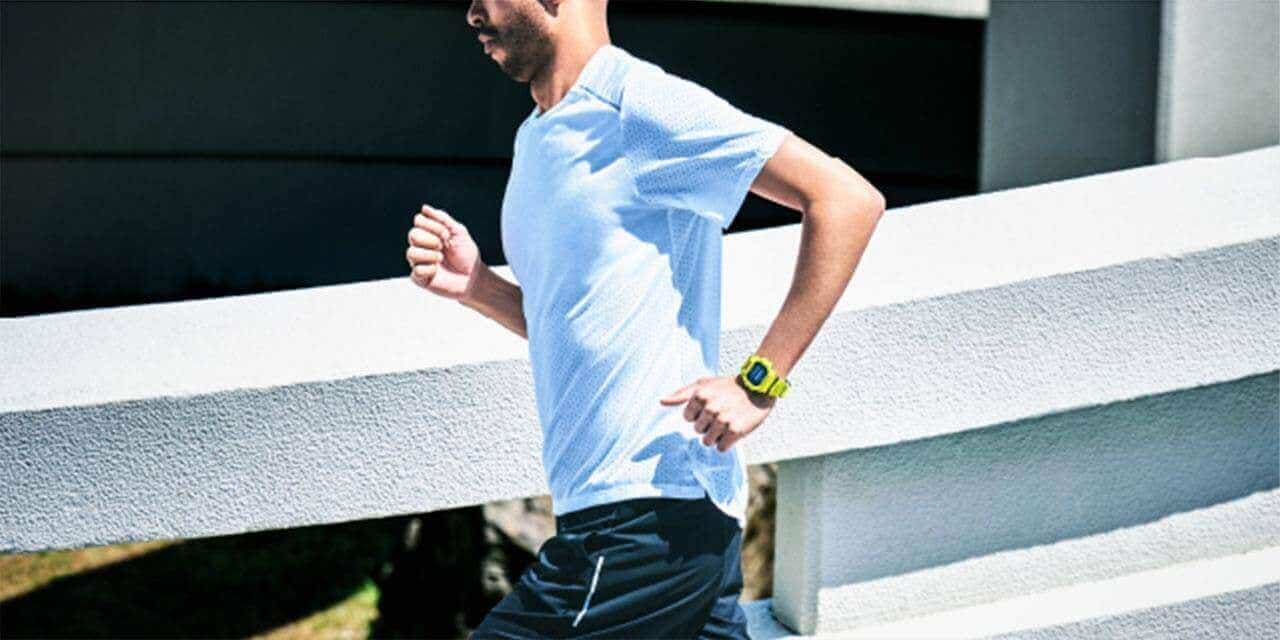 Running measurements
Enables not only stopwatch measurements, but also distance, speed, pace, and calorie consumption measurements. The included Auto Lap feature automatically keeps track of times over a set distance, while Auto Pause suspends measurement when you are not in motion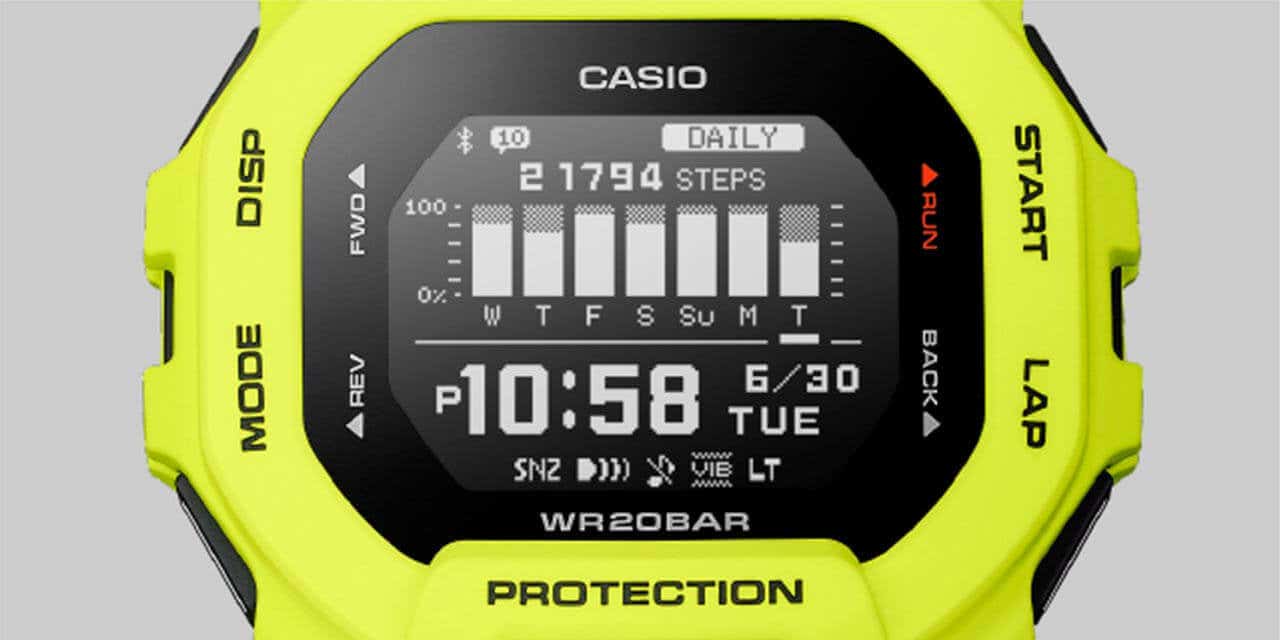 Step tracker
Start walking and the motion-sensing accelerometer will count your steps
automatically. Displays total daily steps as well as progress against targets.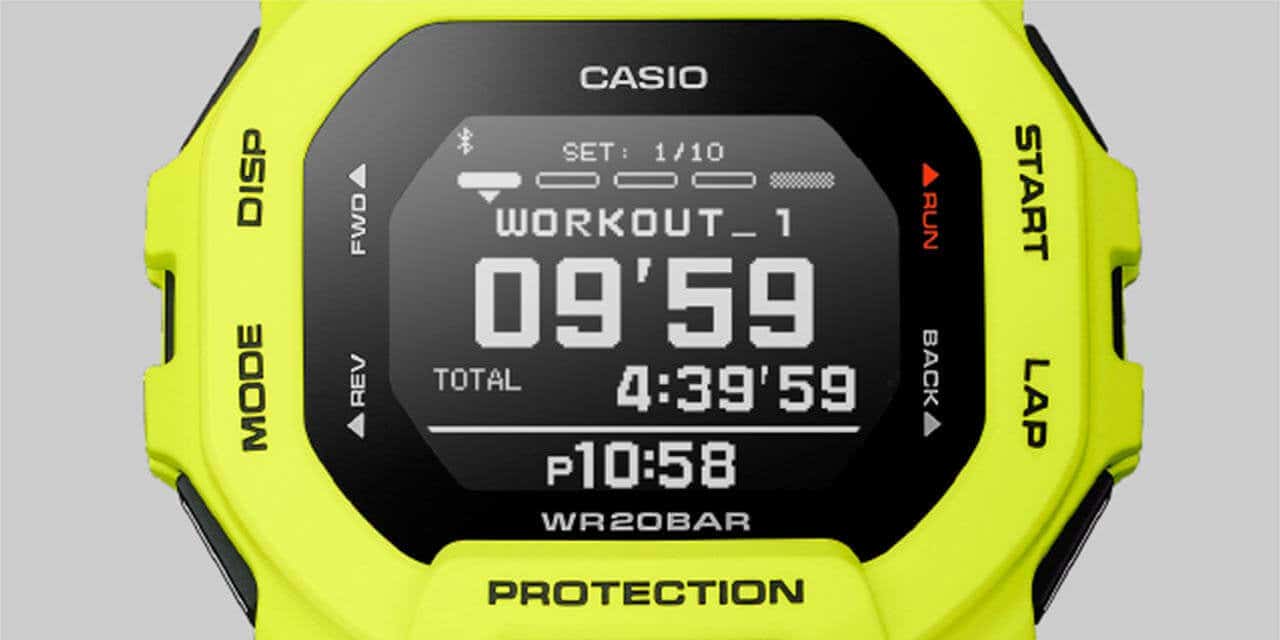 Interval time
The design of the GSW-H1000 also delivers an uncompromising commitment to wearability, with a soft urethane band that provides flexibility and durability, as well as special components employed between the band and case to ensure a very comfortable fit.

Smartphone app G-SHOCK MOVE

Use of the app simplifies management, from adjusting function
settings to checking training logs

DESIGN & TECHNOLOGY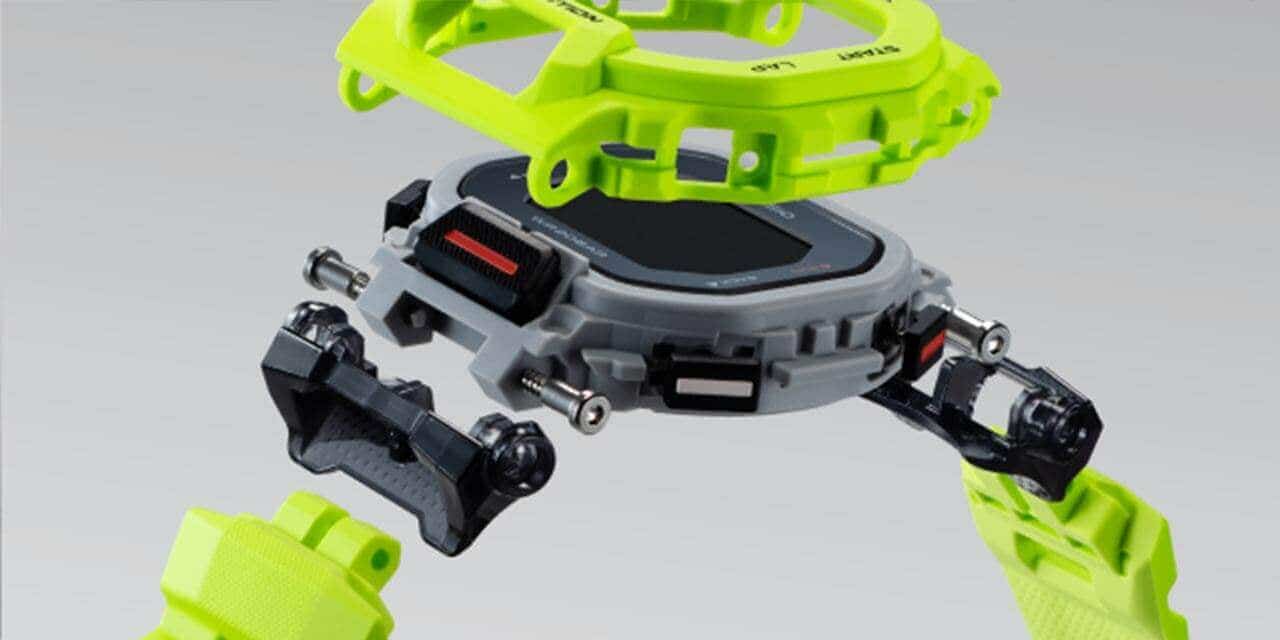 Slim, compact design
The new structural design allows protrusions in the case to interlock with slits in the bezel. This achieves a more compact form than the predecessor GBD-100 model, plus a more comfortable fit when in active motion. The visual effect of the character line visible through the slits makes for a side design that further emphasizes the slimness of the watch.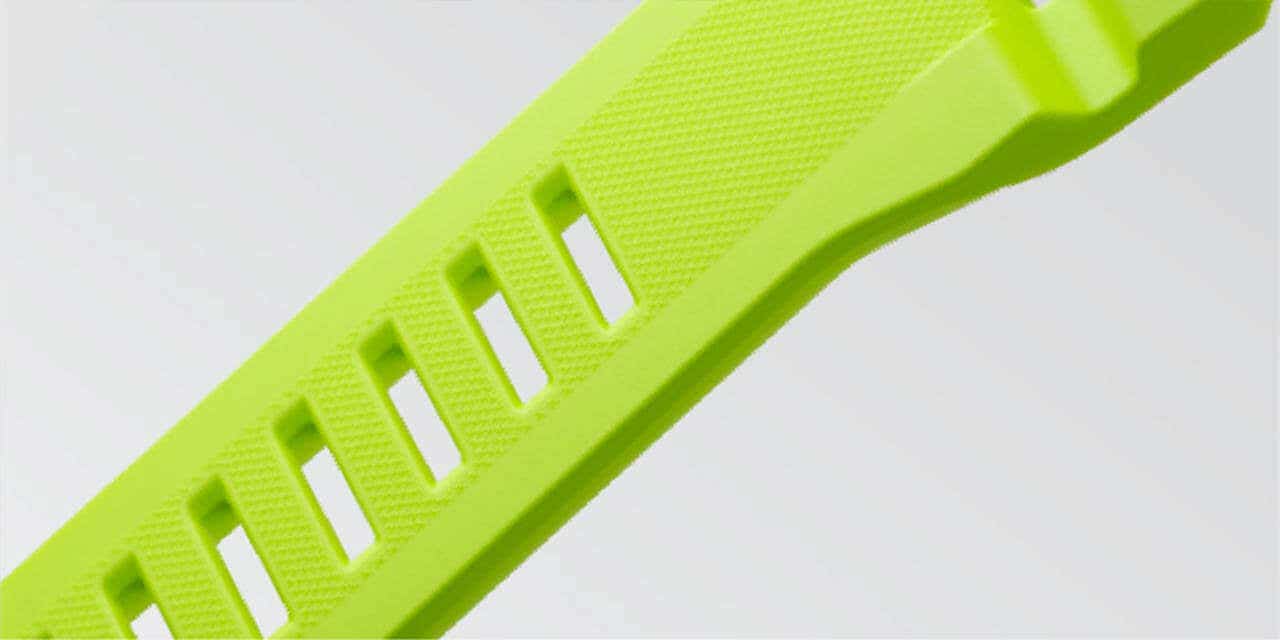 Soft urethane band
EA more comfortable fit is achieved with the softness of the material used. The wave-shaped form prevents the band from adhering to the skin. The lugs have ventilation parts to provide breathability. The soft urethane band improves fit and has plenty of band holes, allowing for precise length adjustments.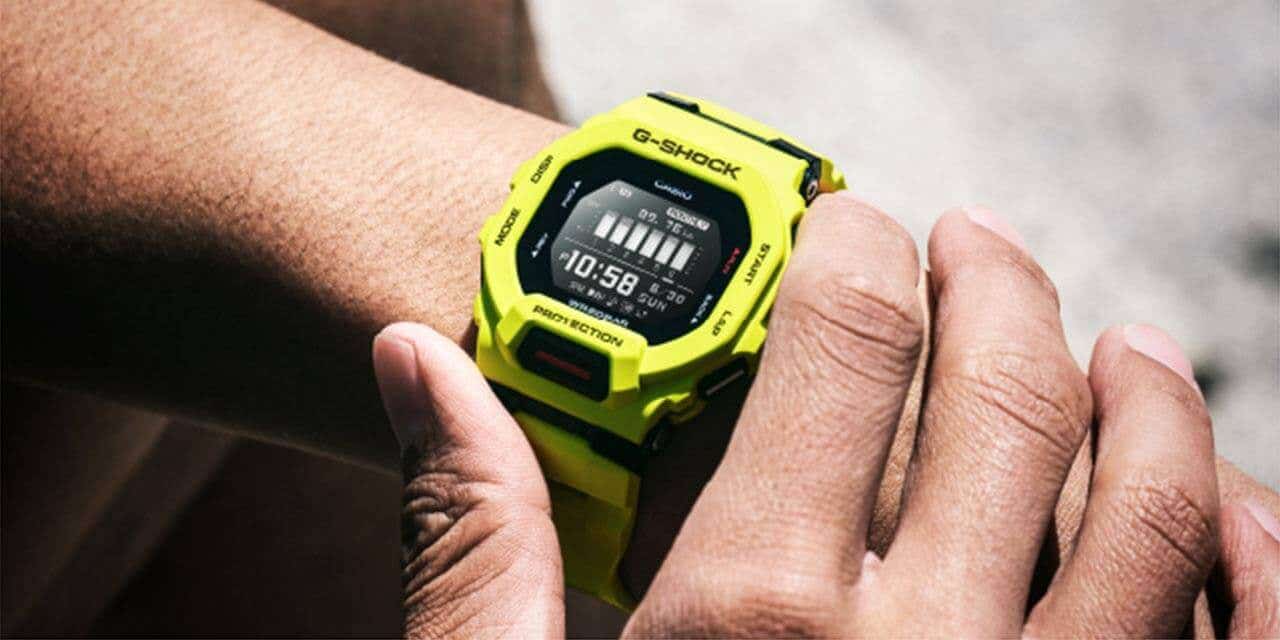 Memory in Pixel (MIP) LCD
High-definition, high-contrast display makes data easy to read. Customise which data points you want displayed for ease of use during training sessions.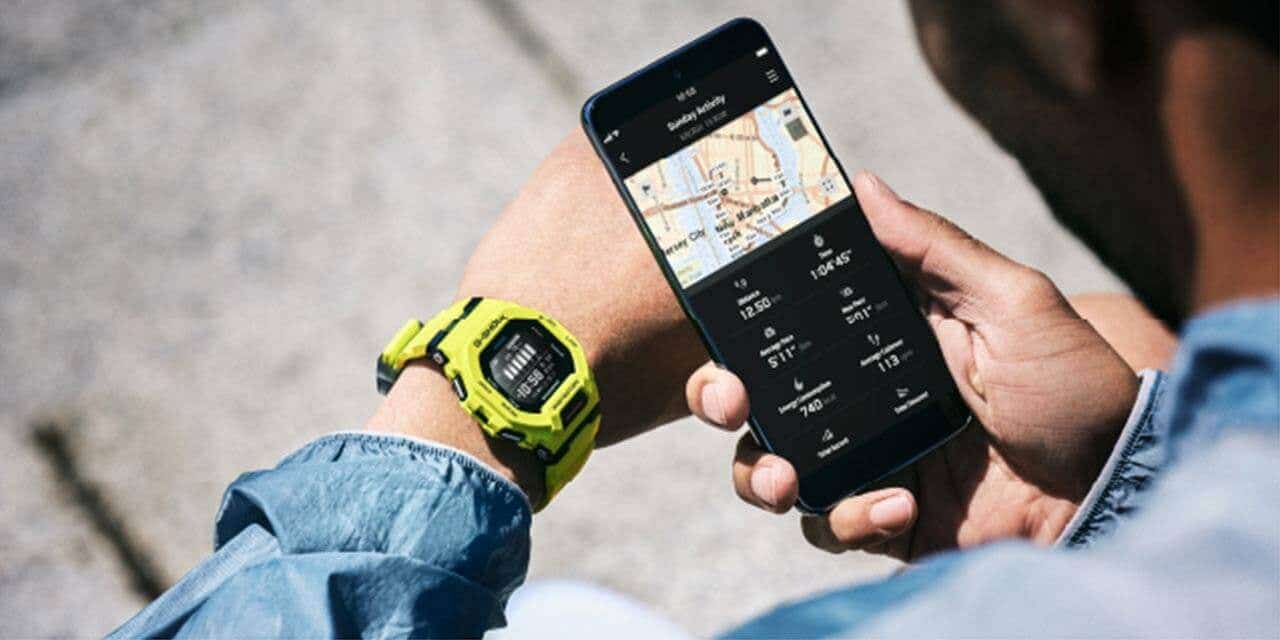 Vibration function
TWatch vibrations provide alerts for time elapsed, calories burned, and more during training, as well as telephone, email and social media notifications for a Bluetooth®-linked smartphone.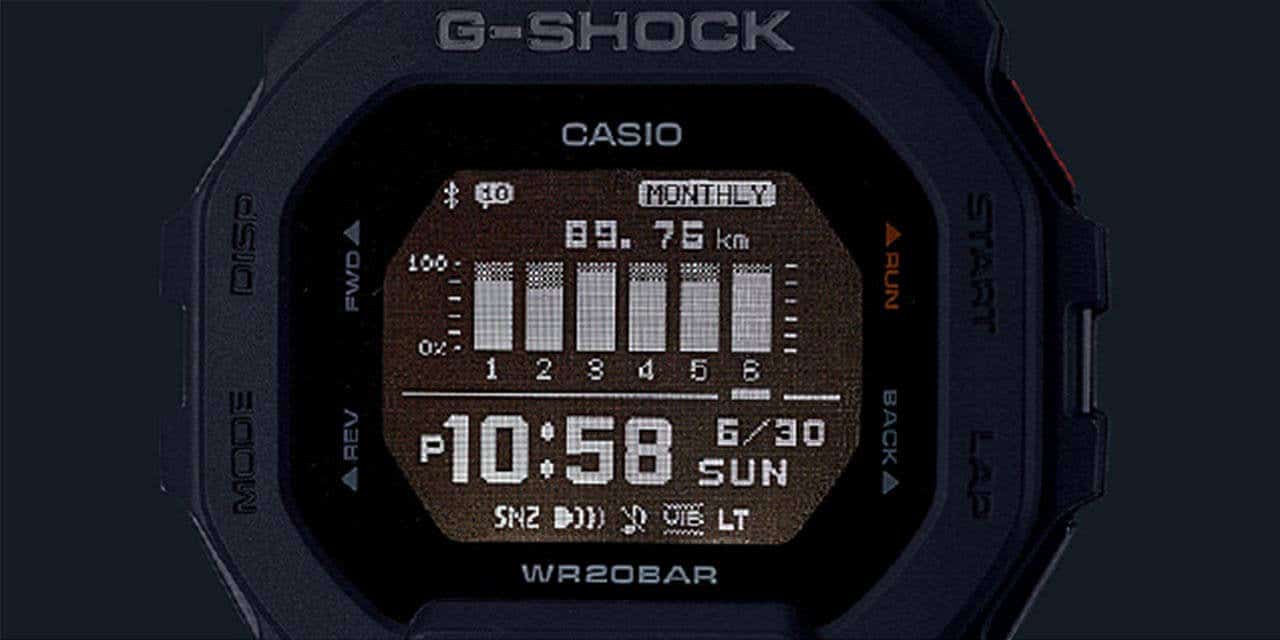 Super Illuminator
High-brightness LED lights up the LCD with high-intensity light, maintaining watch readability in the dark.
*Image shows the GBD-200-1