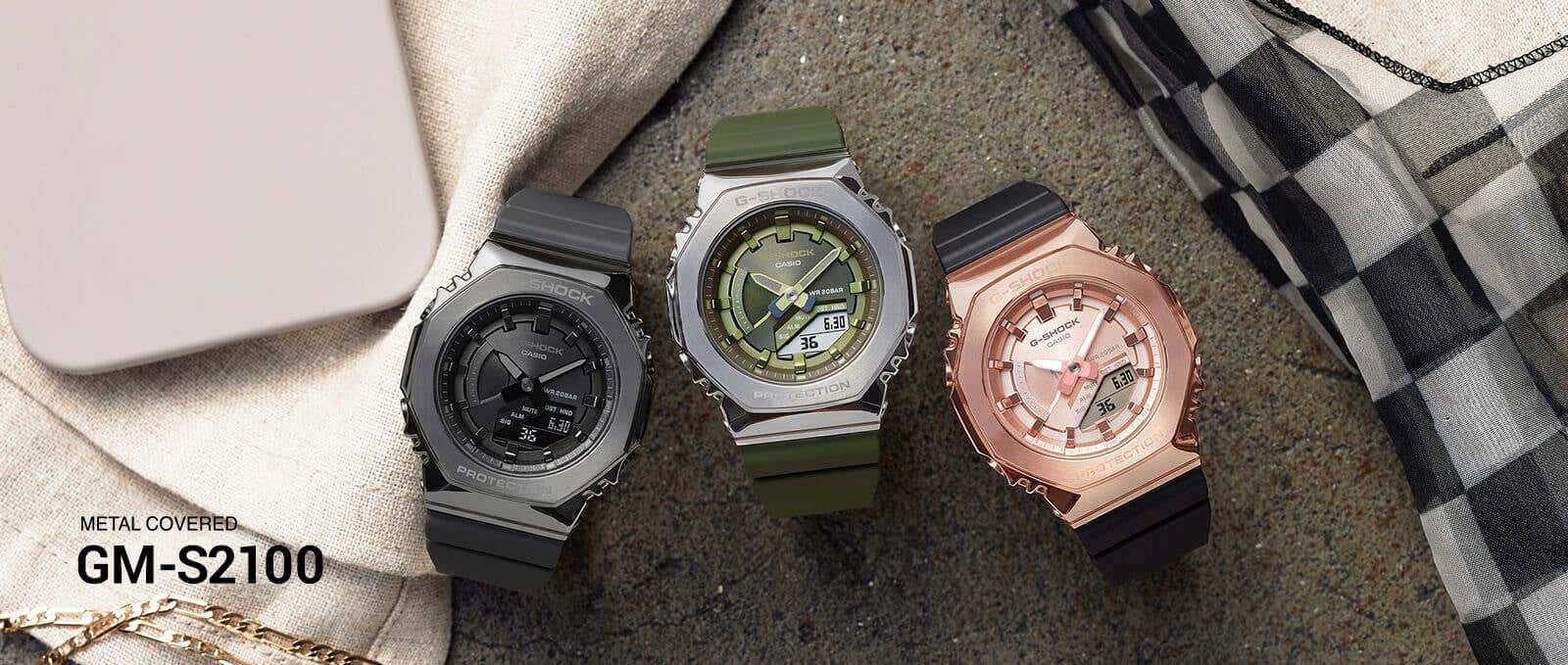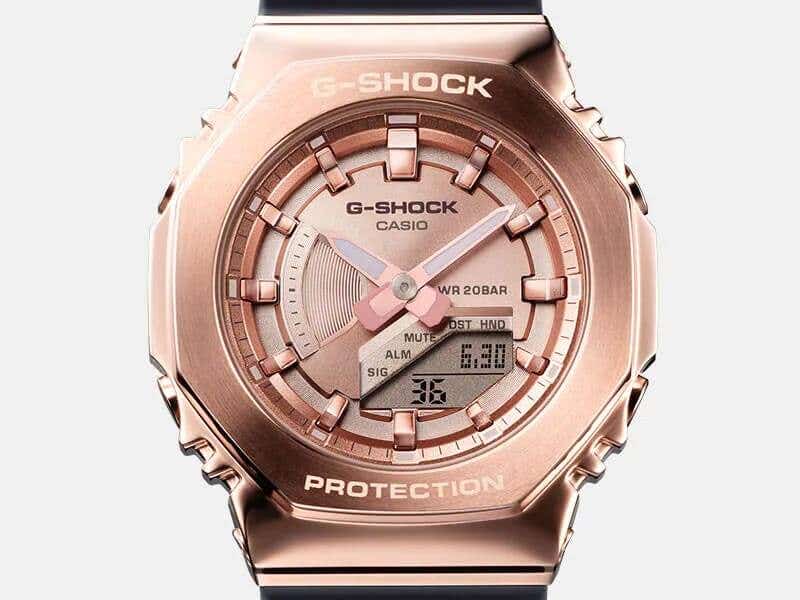 Octagonal form
The octagonal design motif that continues from the first G-SHOCK GA-2100 is embodied in stainless steel material. We are particular about the texture by forging, molding and circular hairline processing on the top surface, and we dare to eliminate the markings other than the upper and lower letters to finish it in a solid style.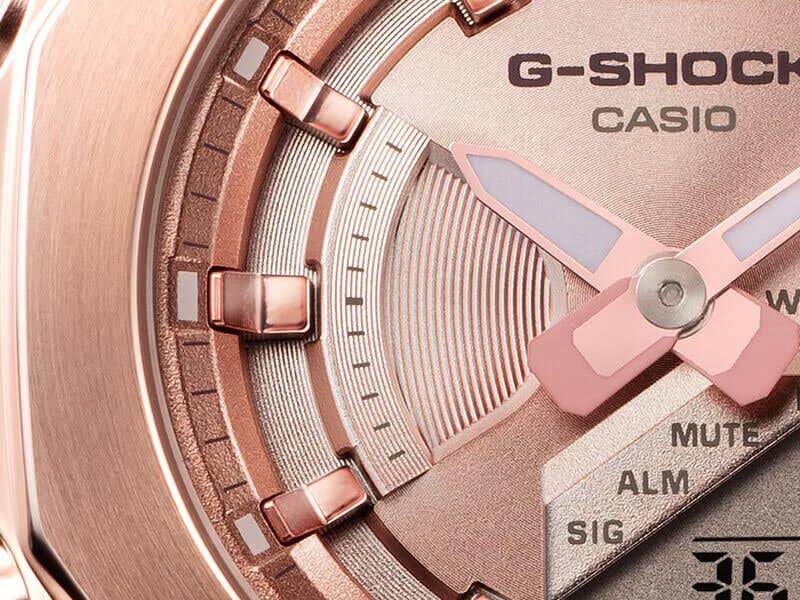 Face design
A face with a sense of depth is created by combining a complex-shaped dial and a mirror index. A simple yet powerful look is created by providing a grained design accent on the 9 o'clock side.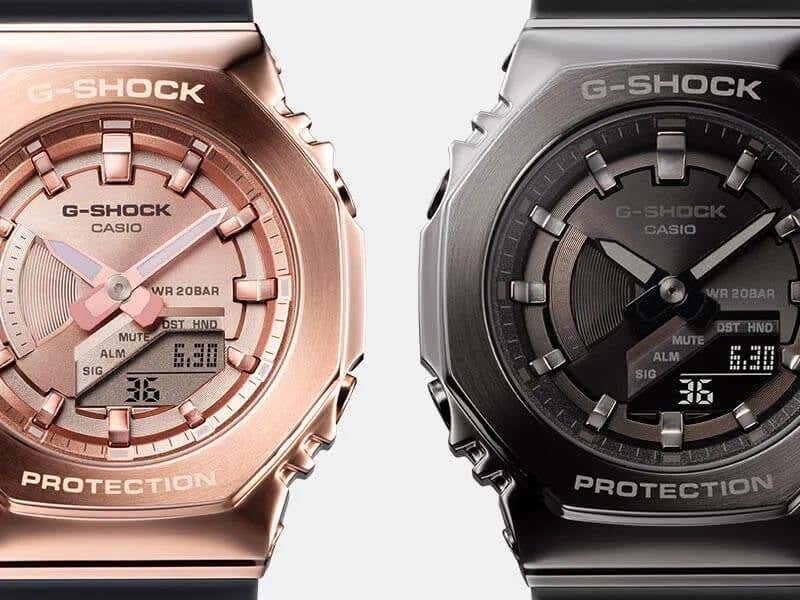 Colour IP
Pink gold IP (GM-S2100PG) and dark grey IP (GM-S2100B) are used for the metal bezels. A one-tone style gives a simple impression by giving a sense of unity with the dial colour.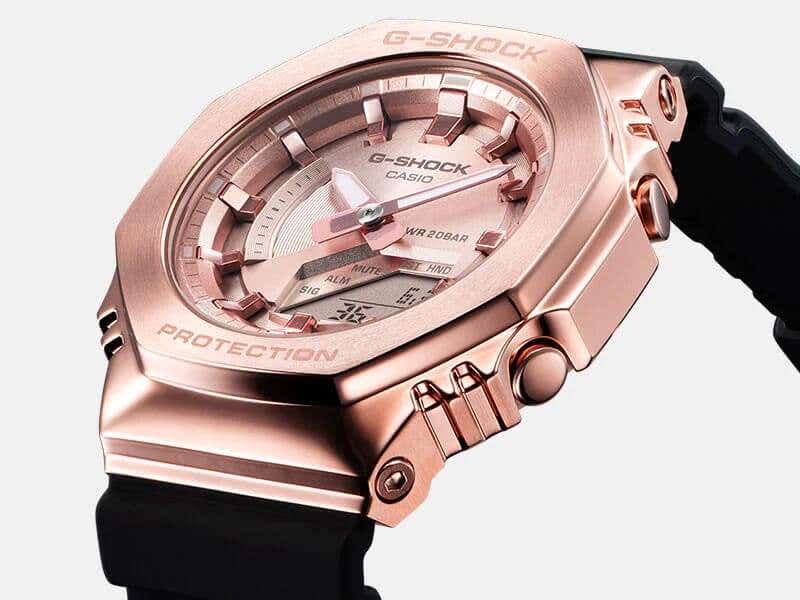 Slim & Compact
An impact-resistant structure that combines a metal bezel and a glass fiber reinforced resin case. By strengthening the material itself, the volume of the exterior material required to meet the impact resistance standard of G-SHOCK is suppressed, and a middle size that is easy to coordinate is born.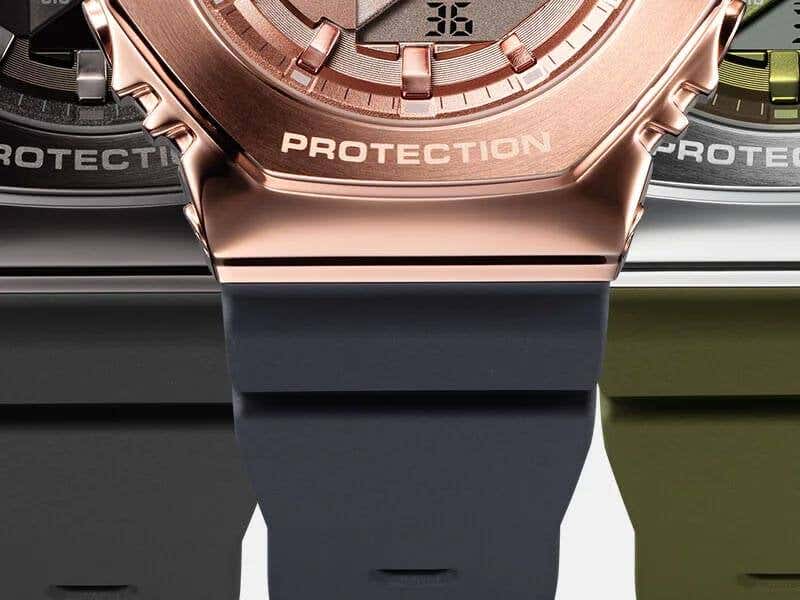 Band Design
A band with a simple design harmonises with the texture of the metal case. A lineup of black, grey, and khaki bands match the case colour using a urethane material for a comfortable fit.
G-SHOCK's new standard
1983 DW-5000
The first G-SHOCK DW-5000 was born in 1983. The universal design, was created from the idea of seeking ultimate toughness and eliminating all waste - carving away unnecessary resin parts to form a solid design. A concept that was also inherited by the first G-SHOCK analogue model, the AW-500 that appeared in 1989.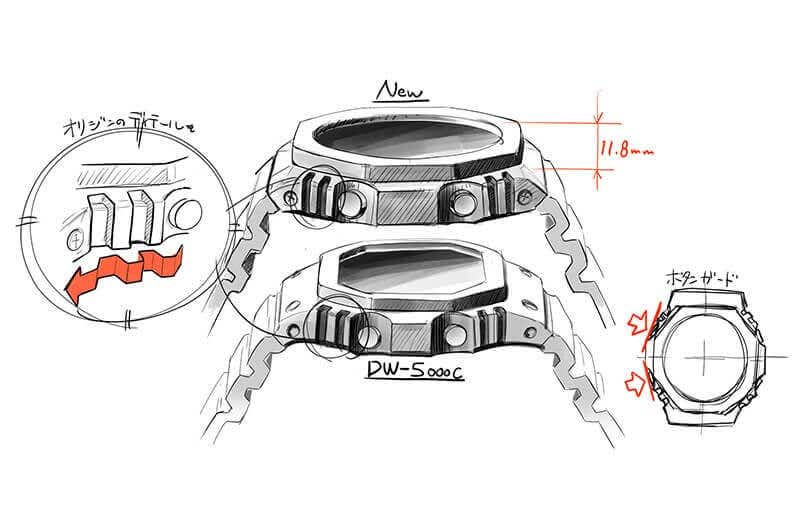 NOW GA-2100
In 2019, the GA-2100 was developed to expand the possibilities of toughness and analogue timekeeping. Inheriting the core principles of both the iconic DW-5000 and AW-500, the GA-2100 has created its own identity which has become an iconic new case shape for the brand. Thirty years after the creation of the AW-500, we have risen to the challenge and set a new standard for G-SHOCK with this octagonal case shape.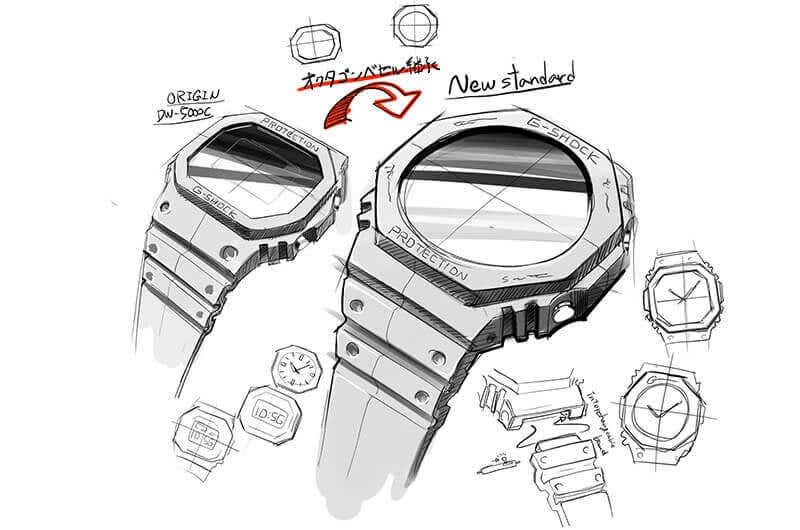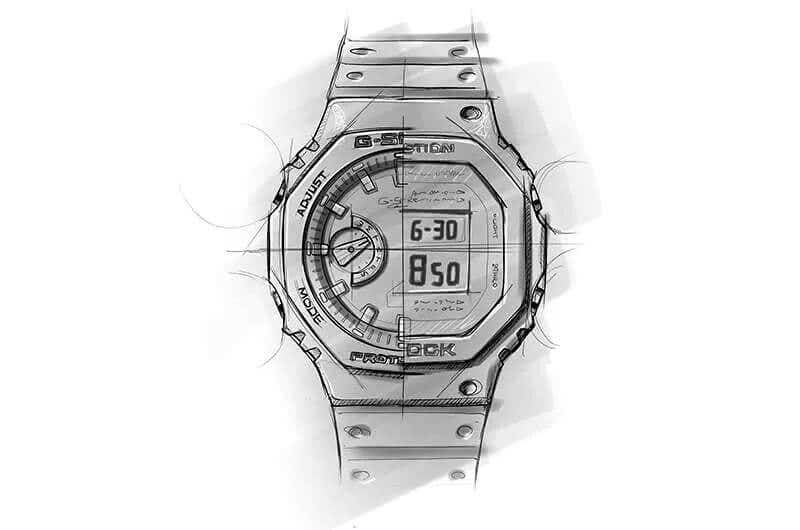 New technology / new design
The concept for the 2100 series is slim and compact. The latest technologies such as thin modules and Carbon Core Guard structures have been introduced to provide extreme toughness but in a shape that is in harmony with modern lifestyle and fashion.
How did we get to this point? Creating a new icon takes time… We collected feedback from all over the world including London, Paris, Hamburg, New York and Shanghai, which get fed back to the G- SHOCK development team. Many sketches are drawn, iterations created and tests are carried out before a design is born. The result – a watch with an iconic minimalist design, octagon bezel and all of the toughness characteristics you would expect from G-SHOCK. The 2100 Octagon Series.