The full metal range is a stylish nod to the original G-SHOCK design and is a celebration of our brand's heritage.
This bold re-imagination of our recognisable rectangle shaped watch, with easy to read digital screen display,
has proven to be a fan favourite since the collection launched in 2018.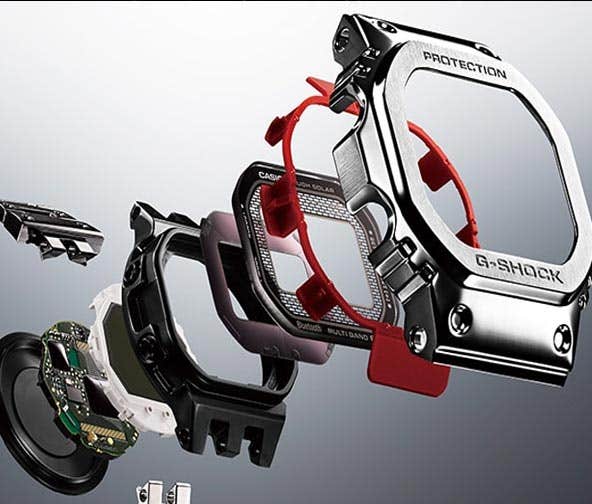 Resin shock absorbers between the metal bezel and case create a shock resistant structure.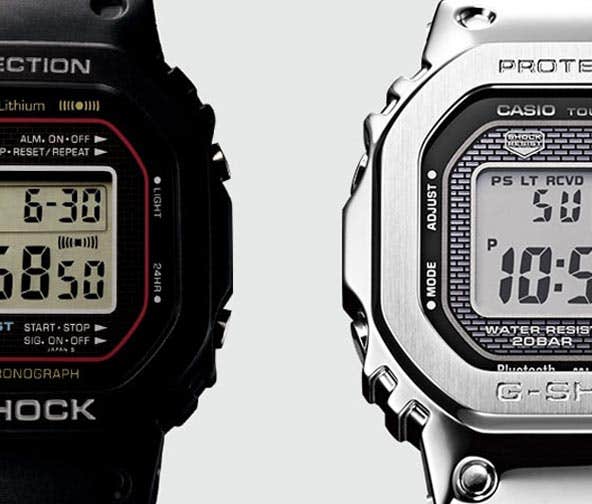 Stainless Steel or Titanium exterior and inner cases and screw-lock case backs (with DLC coating).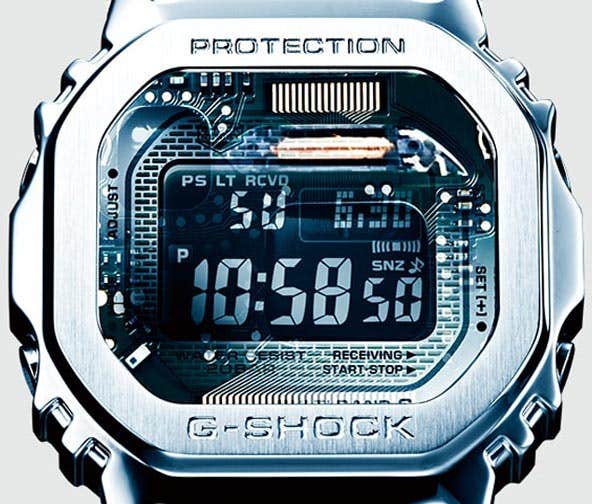 Casio's proprietary Tough Solar charging system converts even weak light sources into power.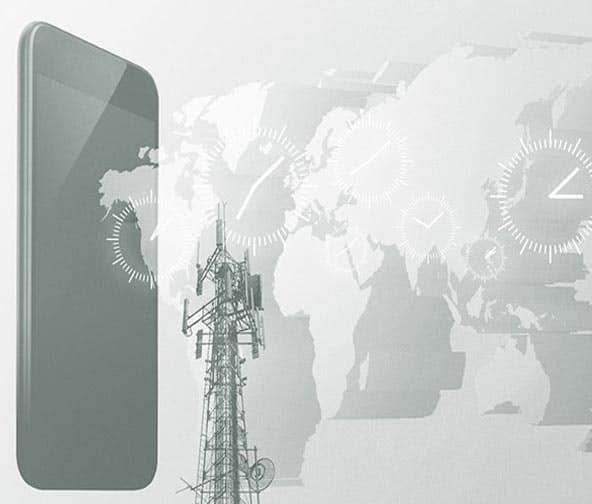 Time correction conducted by either Bluetooth® communications or standard time radio wave.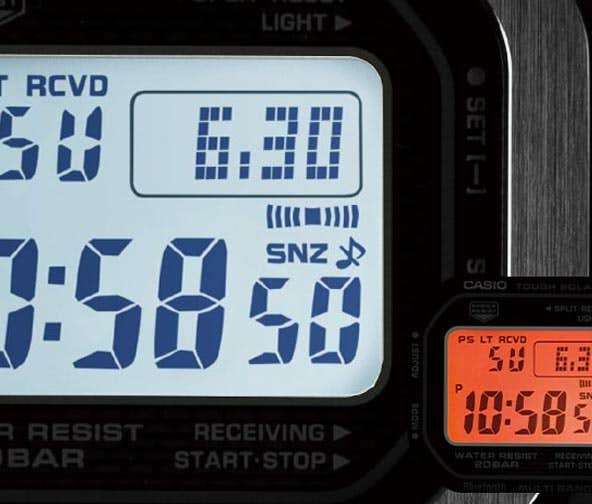 An LED backlight detects ambient light in the surroundings automatically, and switches on with a tilt of the wrist in the dark.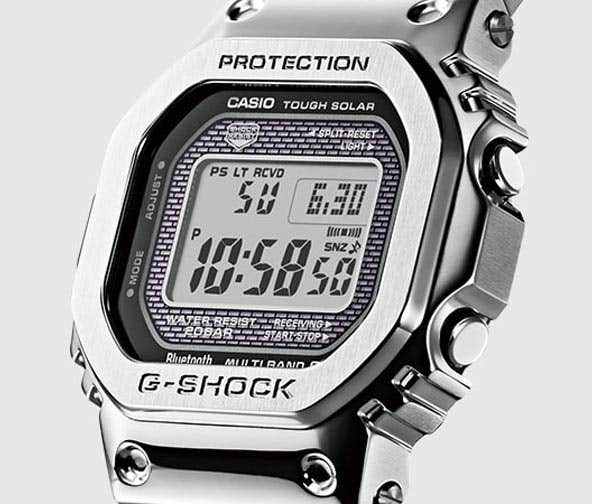 Exact mounting calculations and highly precise design solves the problems found with a metal exterior and multi-functionality.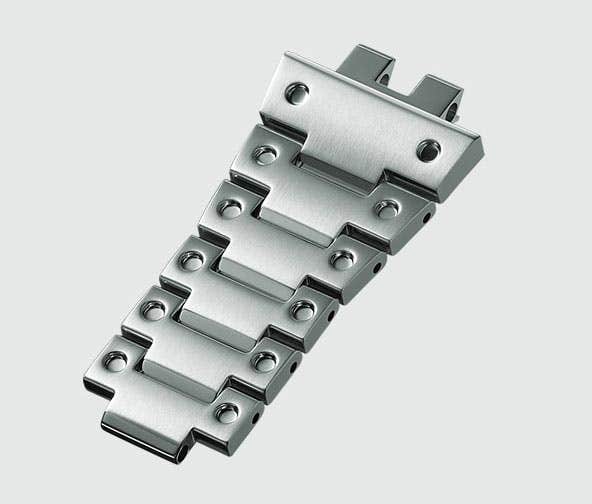 STRENGTH AND BEAUTY

Each piece is alternately pressed and polished in an unstinting effort to assure beautiful finishing.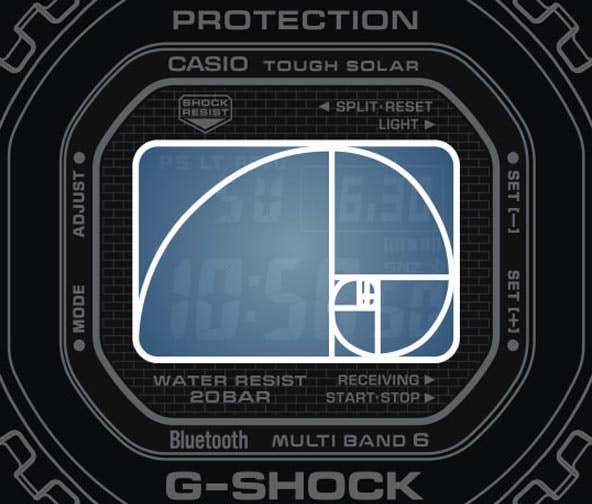 Approximately 16:10 aspect ratio, close to the Golden Ratio, is considered to represent the most beautiful proportions in nature.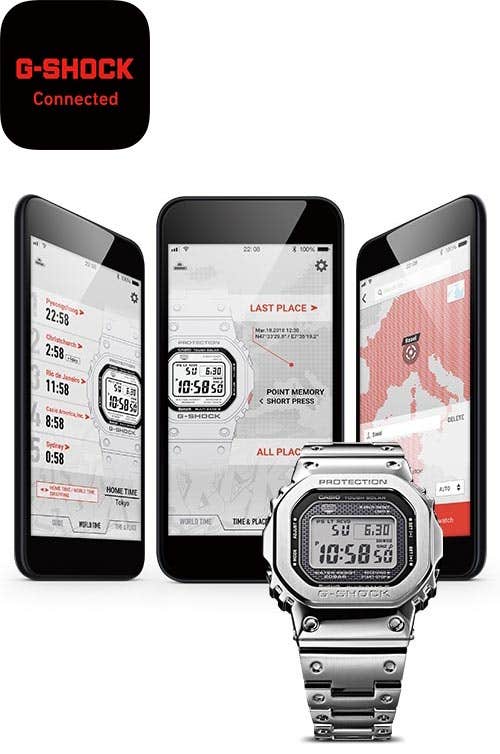 G-SHOCK CONNECTED - Free Smartphone App

- Automatic time adjustment (4 times/day)

- World Time city setting
Over 300 cities preset as original points.
- Time & place
Stamping of current time/location on a map in the app with watch button operation.
- Reminder
Notification by the watch of scheduled dates. Blinking and title display + luminescent color changes when illuminated.
- Easy watch setting
Home Time/World Time display switching • Timer/daily alarm setting • Local calendar setting (day of week in English, Spanish, German, French, Italian, Russian; month/date display switching)
- Phone Finder
Hold down the Phone Finder button on your watch to sound an alarm on your phone.

In 1983, CASIO engineer Kikuo Ibe won the battle against the laws of nature. He designed a watch that
would resist centrifugal and impact forces, as well as high water pressure. It took over 200 prototypes,
over a period of two years until he finally arrived at his iconic watch design.
Since then, G-SHOCK has mastered 'absolute toughness' through its rigorous testing and use of the most
durable materials. The 'Master of Metal' collection brings together our range of unique metal watches,
which are both tough and beautiful.