In 1983, CASIO engineer Kikuo Ibe won the battle against the laws of nature. He designed a watch that would resist centrifugal and impact forces,
as well as high water pressure. It took over 200 prototypes over a period of two years until he finally arrived at his iconic design.
Since then, G-SHOCK has mastered 'absolute toughness' through its rigorous testing and use of the most durable materials.
The 'Master of Metal' collection brings together our range of unique metal watches, which are both tough and beautiful.

Tough Luxury. MT-G stands for 'Metal Twisted G-SHOCK' due to its highly shock-resistant structure. The new MT-G B2000 models feature a carbon fibre-reinforced resin case, leveraging the light weight and rigidity of carbon fibre. The MT-G range is expertly hand assembled in Yamagata - Japan, at our premium production factory.
+ Hand-assembled in Yamagata, Japan
+ Sophisticated and advanced technology
+ Solar Powered - limitless timekeeping
+ Tough Carbon Core guard structure
+ Radio Controlled Timekeeping
+ Bluetooth Connectivity
+ 200m Water Resistance
+ Refined Sapphire Crystal and more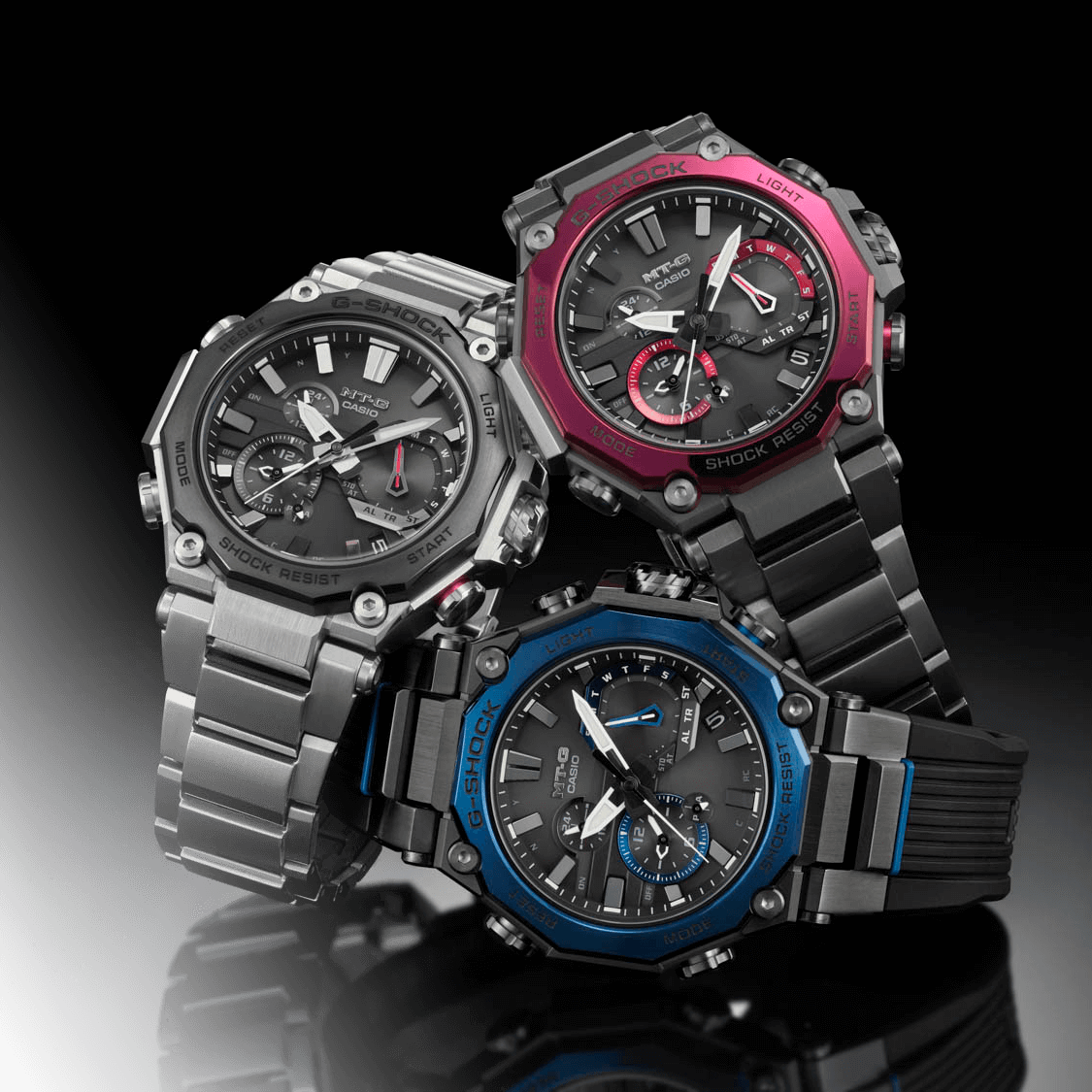 The evolution of a classic. The full metal range is a stylish nod to the original G-SHOCK design and is a celebration of our brand's heritage. This bold re-imagination of our recognisable rectangle shaped watch, with easy to read digital screen display, has proven to be a fan favourite since the collection launched in 2018.
+ The iconic G-SHOCK design
+ Forged Steel Toughness
+ Solar Power
+ Built in shock resistant technology
+ Radio Controlled Timekeeping
+ Bluetooth Connectivity
+ 200m Water Resistance
+ Mineral Glass … and more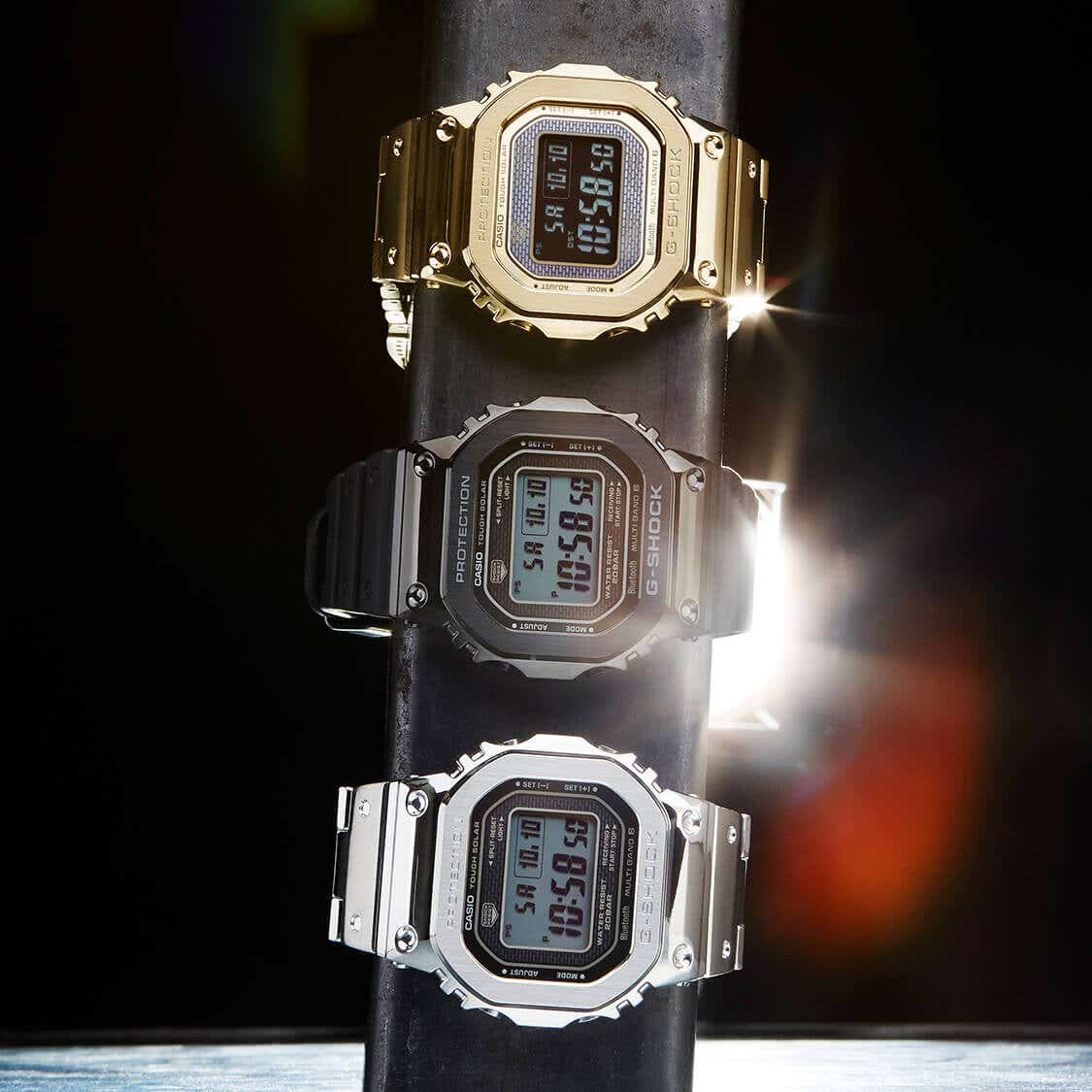 SHOP ALL FULL METAL MODELS

Layers of metal and fine resin combine to create the stylish G-STEEL collection. Don't be fooled by the sleek appearance, behind handsome exteriors lies the renowned G-SHOCK DNA. Smart enough for the office, tough enough for the expedition. Wherever life takes you, your G-STEEL can take it.
+ Tough, Adaptable, Smart
+ Multi layered guard structure
+ Integrated Carbon Fibre design
+ Dual LED backlight
+ Radio Controlled Timekeeping
+ Bluetooth Connectivity
+ 200m Water Resistance
+ Built to last, ready for anything